"Welcome to the Giddy Valley" zine
Back
"Welcome to the Giddy Valley" zine
Eloisa Aquino and Jenny Lin, 2022. 3-colour, risograph-printed zine, 28 pages, 7 x 10", printed by Quentin Mitchell (Vide Press).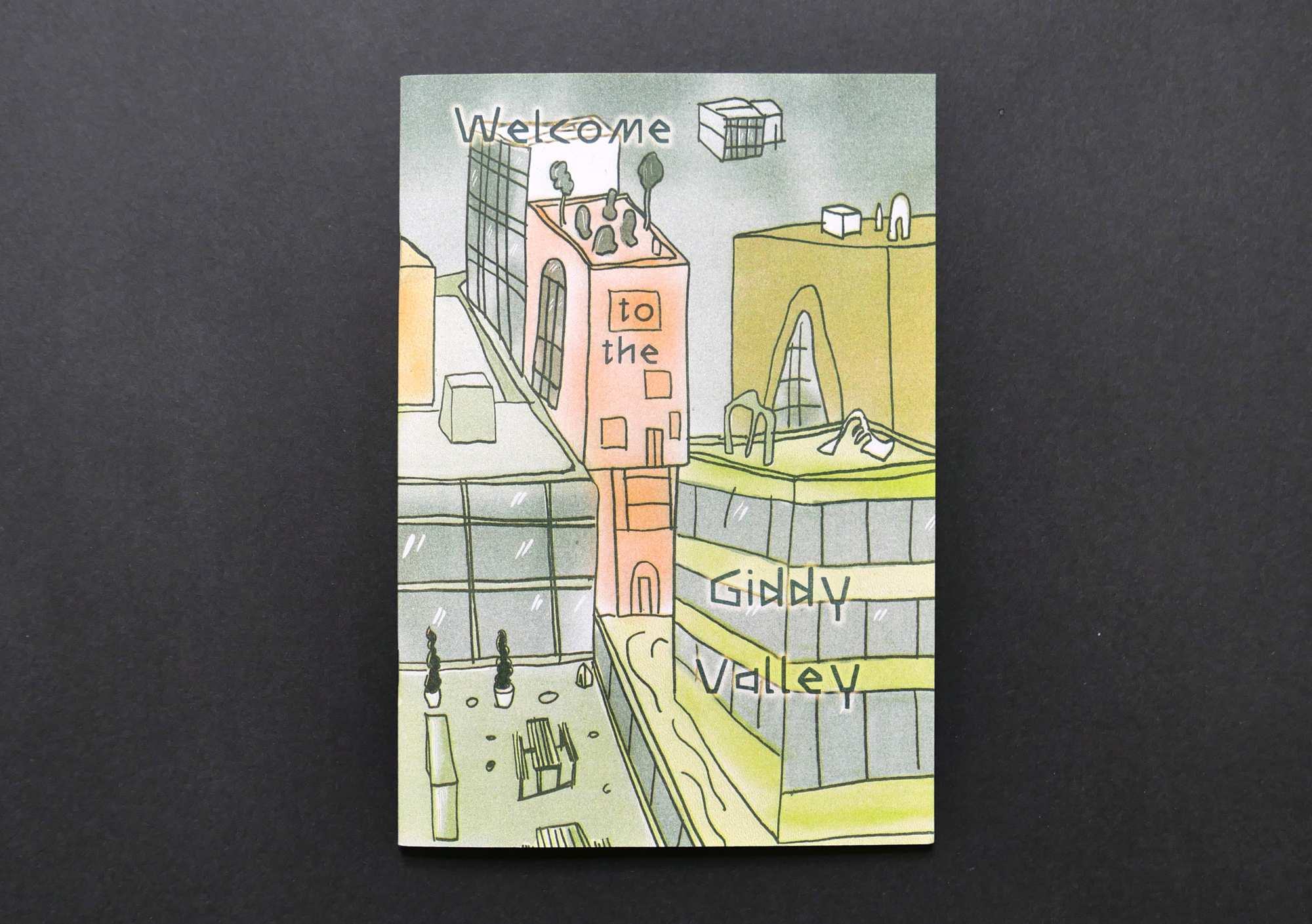 Created as a part of the installation of the same title, presented at Salle Alfred Pellan in 2022, at Maison des arts de Laval, in the group show, Faire communauté : l'imprimé qui rassemble, curated by Andrée-Anne Dupuis Bourret.
Starting from the suggested concept presented by the curator Andrée-Anne Dupuis-Bourret of "communities, identities, and environment," we decided to approach ideas of "utopia" and "intentional communities" from a fictional point of view. From our research on queer urban intentional communities in North America, the squatter movement in São Paulo (Brazil) and artists' colonies around the world, we created a fragmented, incomplete, dreamlike narrative surrounding a quest by one woman and a mysterious group of people for "a better world" and "a better future." In a time of climate disasters, rampant economic inequality, extreme individualism, and catastrophic thinking, what is the importance of generating and nurturing a sense of hope? Are those ideas naïve, necessary, out-dated, far-fetched, or achievable? We offer no answers, just a glimpse of what searching for it might invoke or effect – in us as well as in the audience.