"Pandemic Dreams"
Series in progress.
Throughout the pandemic, I have been regularly making short dream-based comics. The format is a nine square-panel format that allows for easy sharing on Instagram, as a way to connect with friends and my online community. This is a selection of the comics. More can be found on Instagram (@grumplingzinho).
Pier Politics
Water Bottle Organism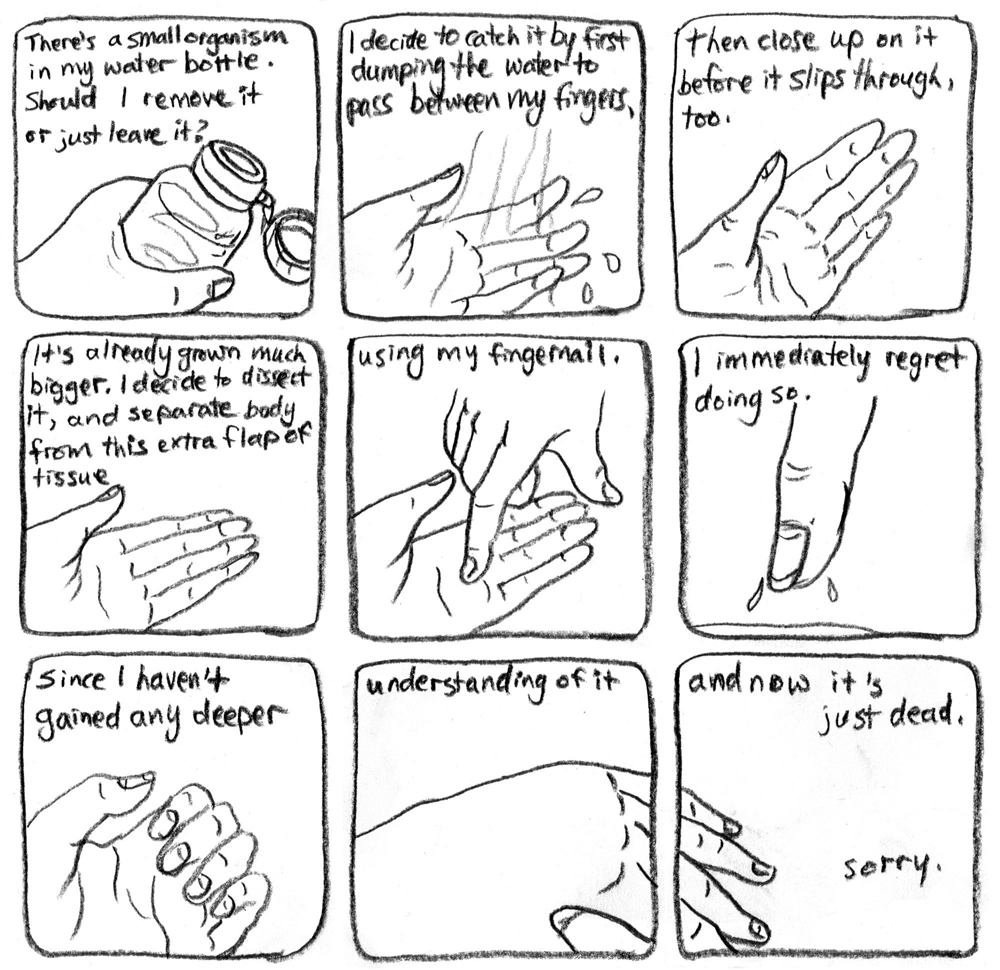 Spider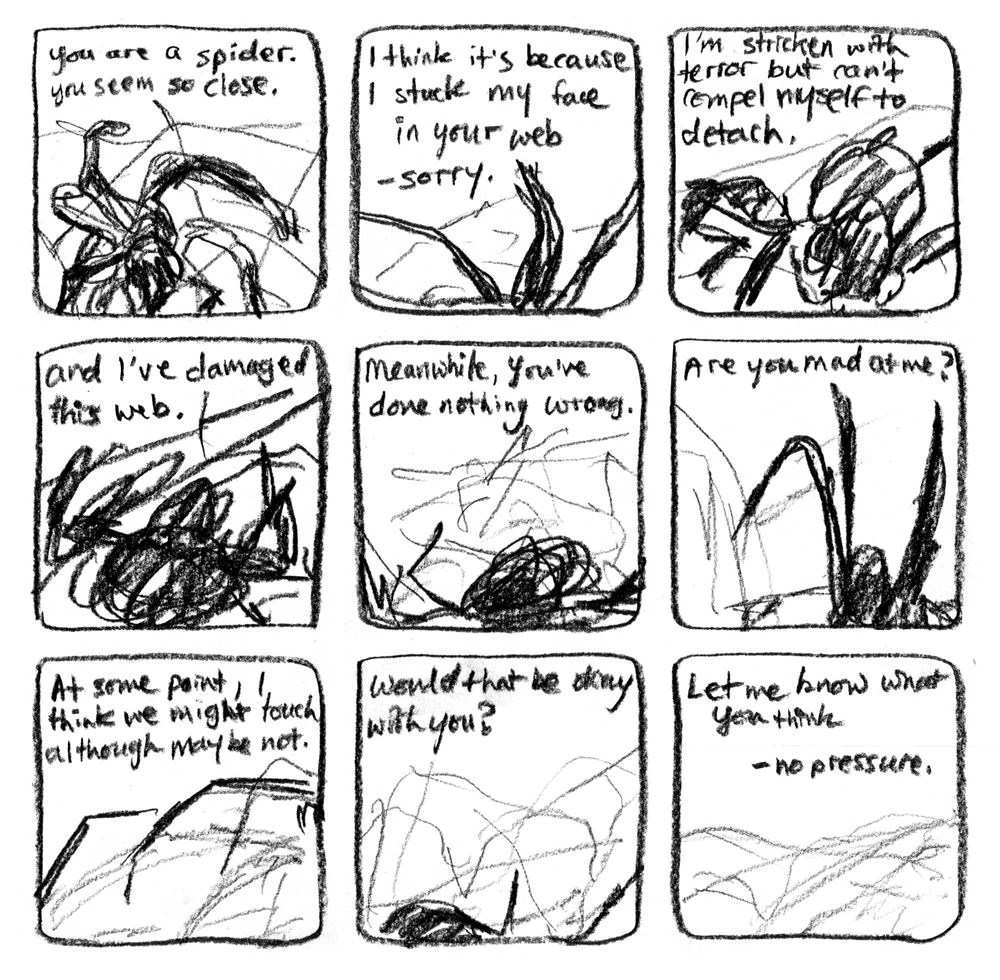 Personalizing the Office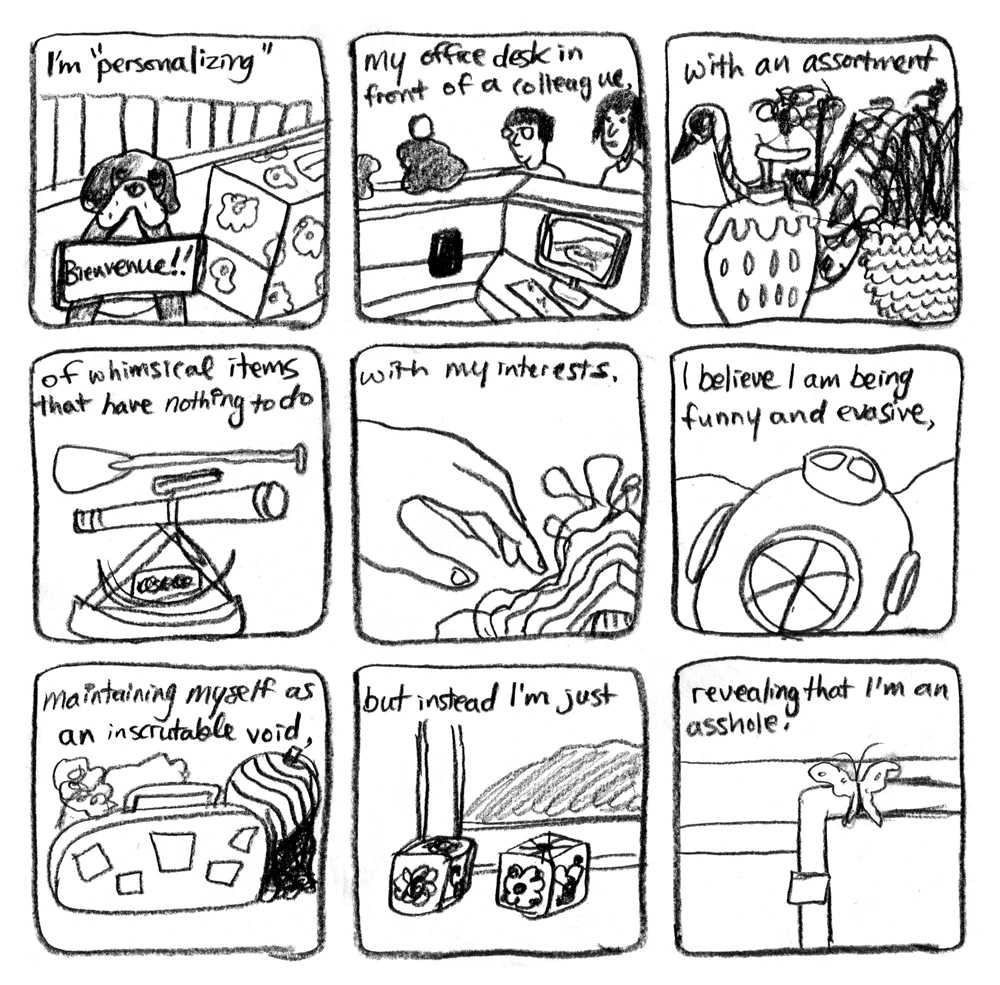 Microwaved Eggs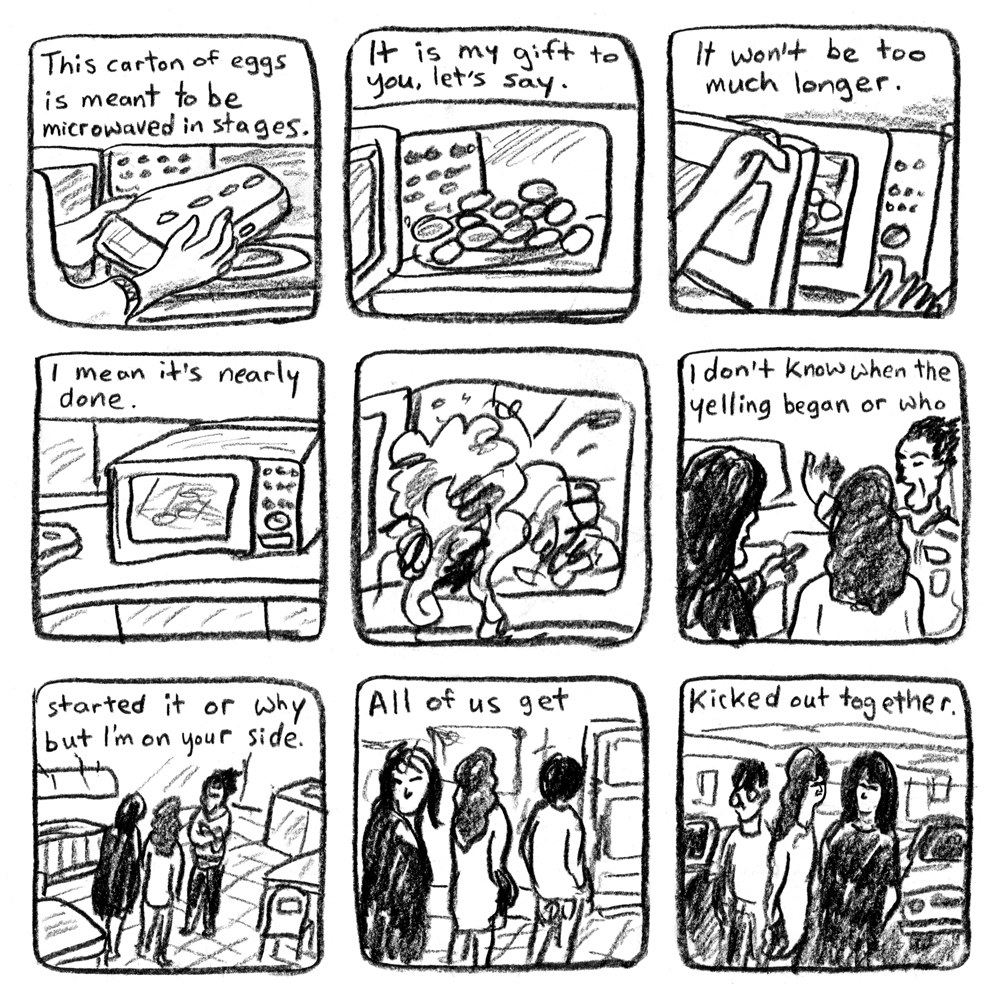 Madame Zhen Zhu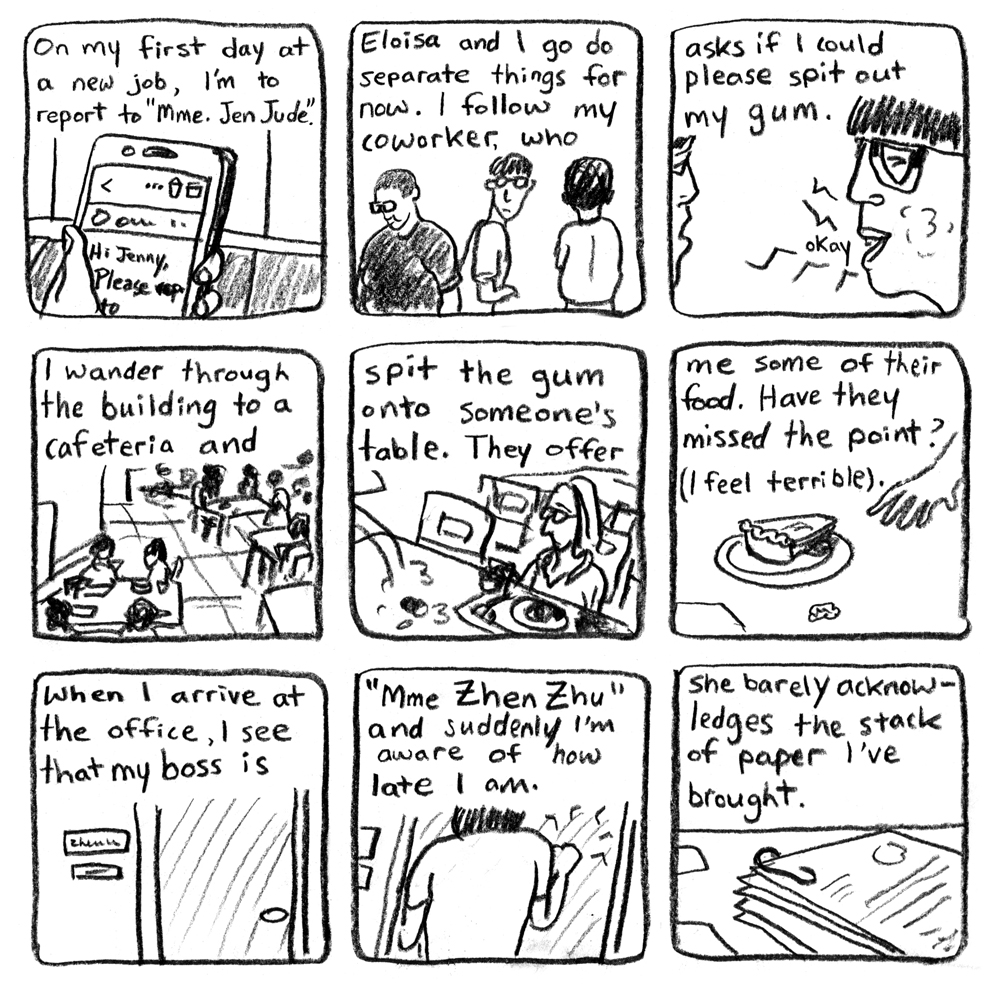 Mattress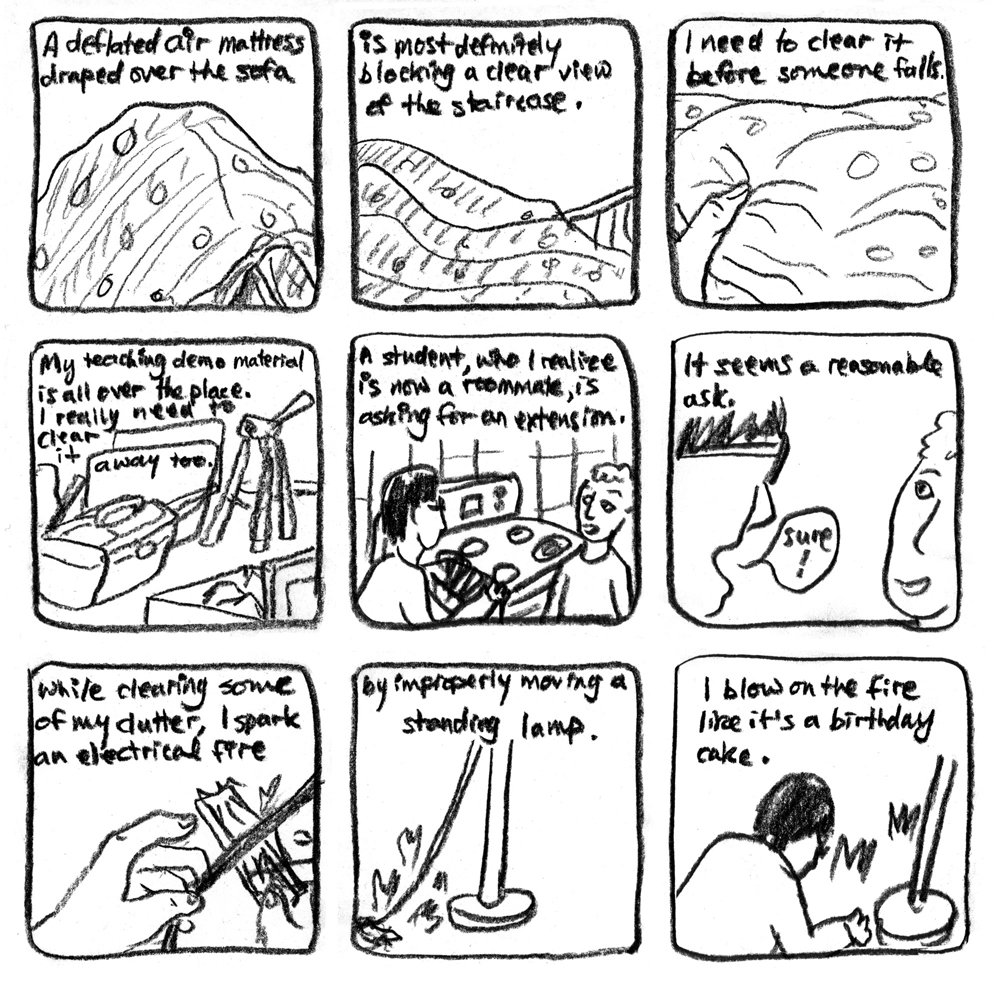 Hotel Chairs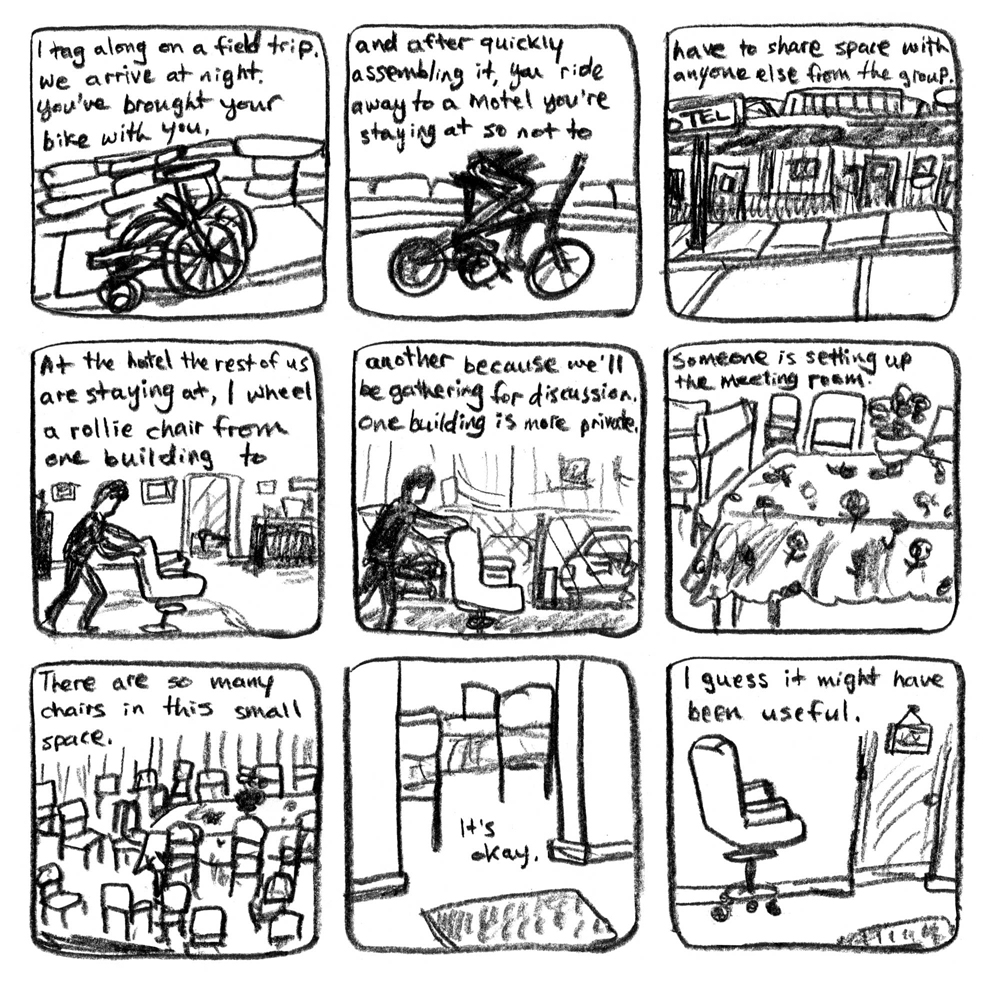 Artillery Hill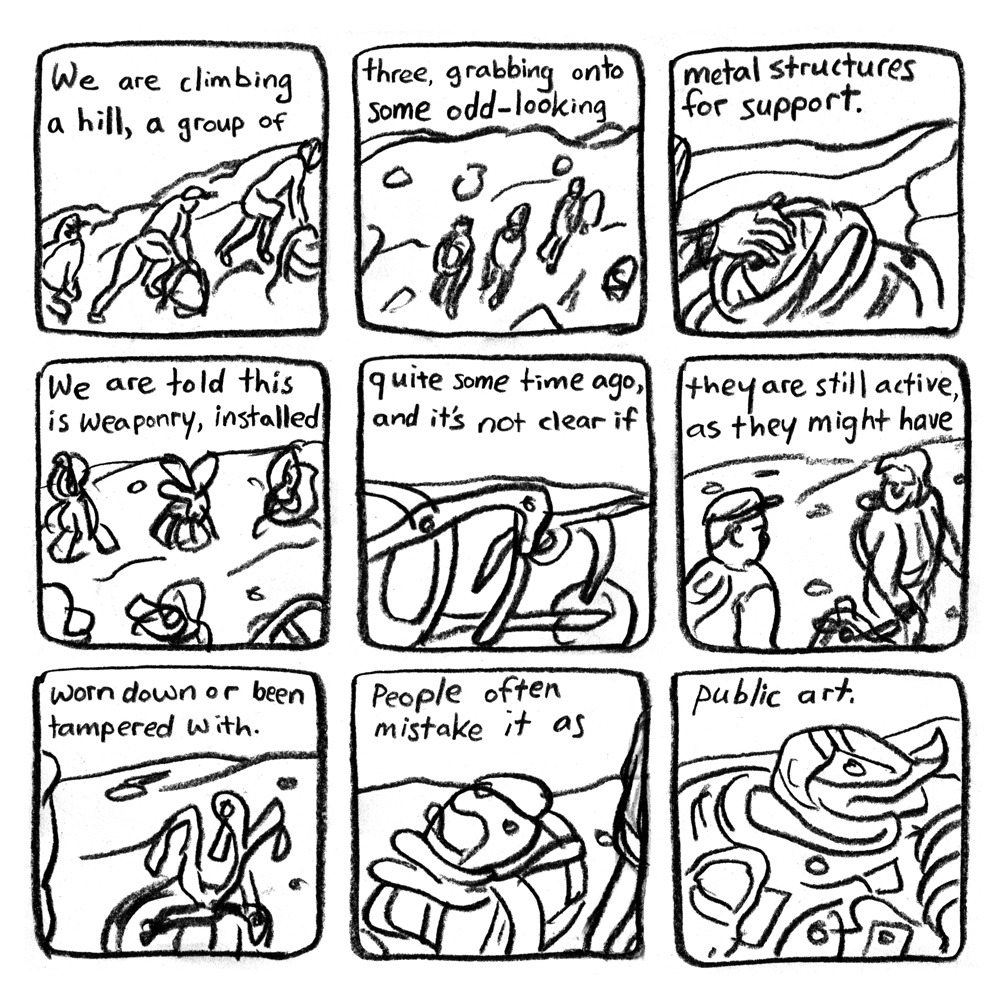 Grocery Store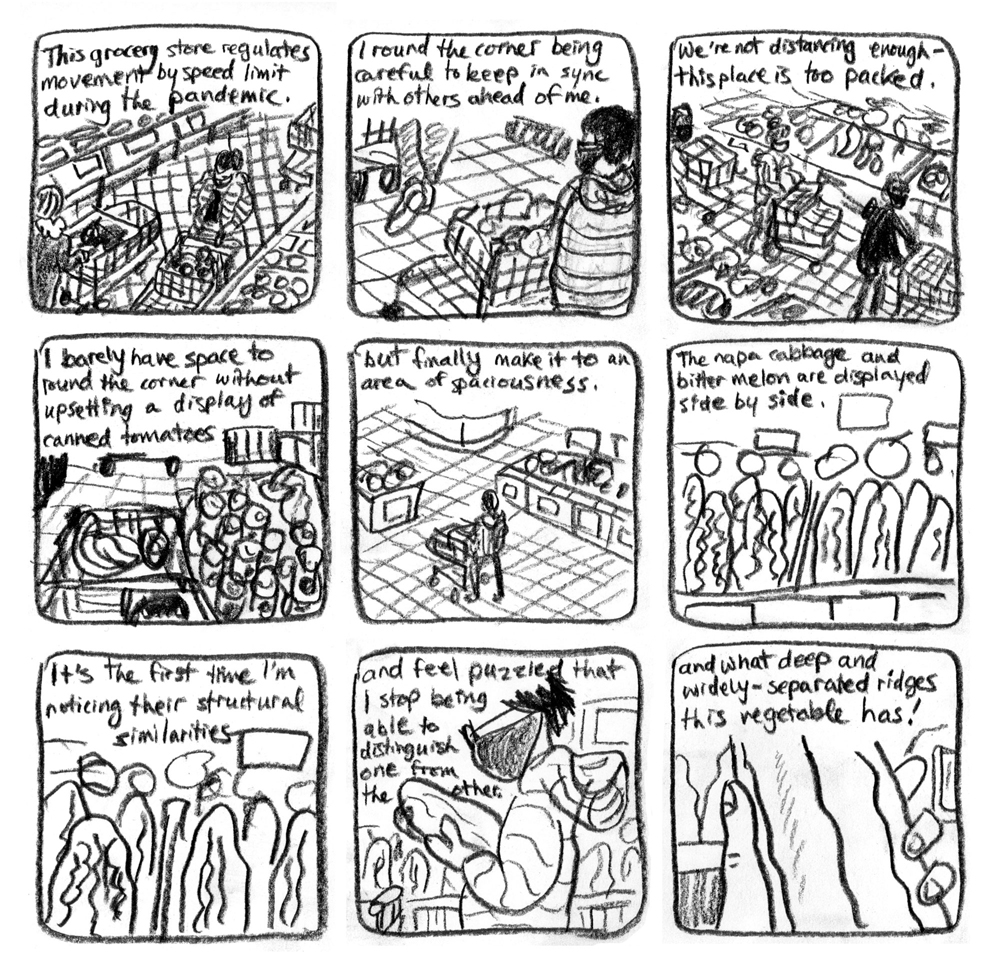 Glasses and Keys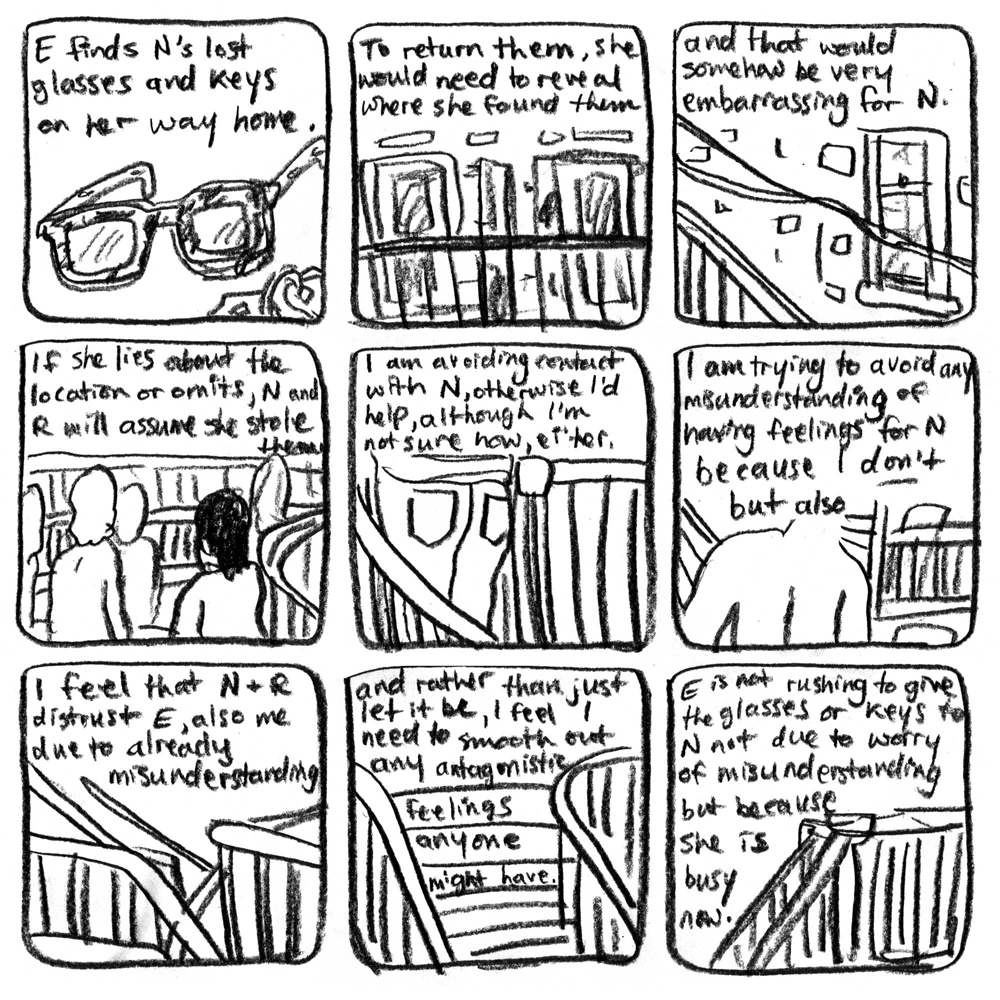 Plaza zine fair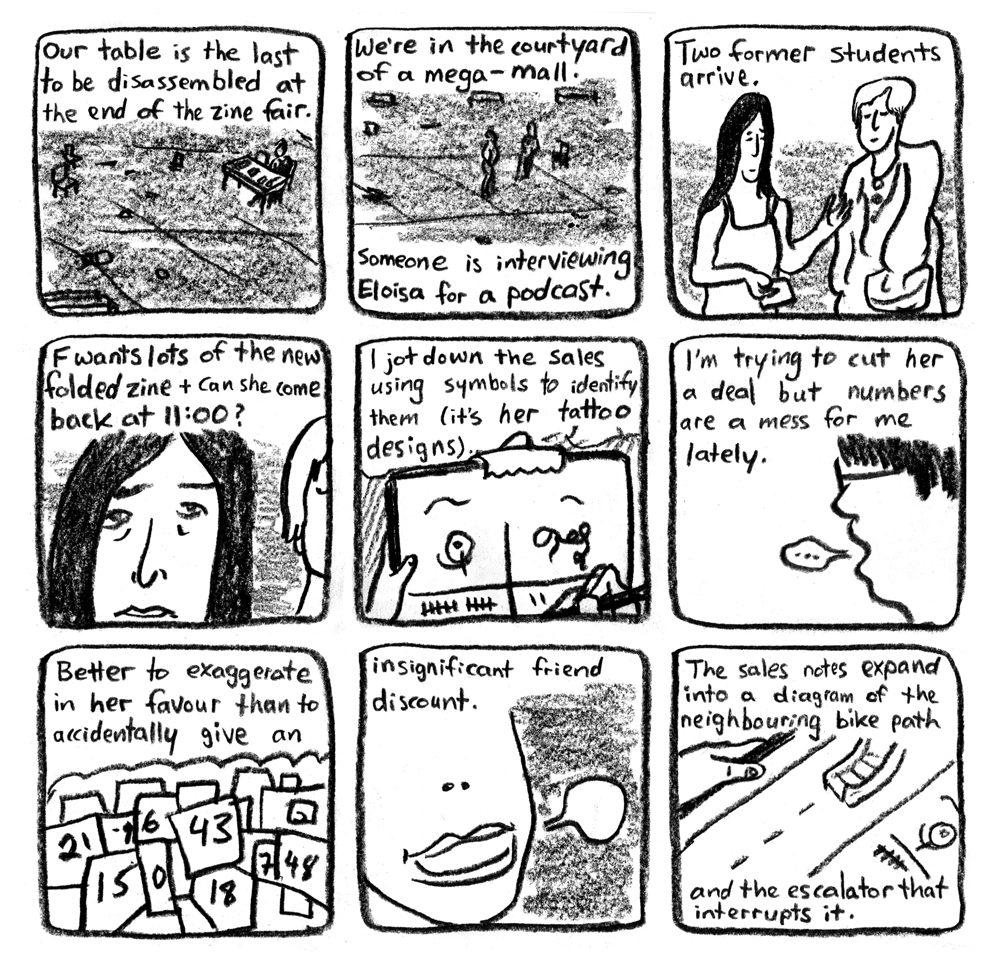 Friends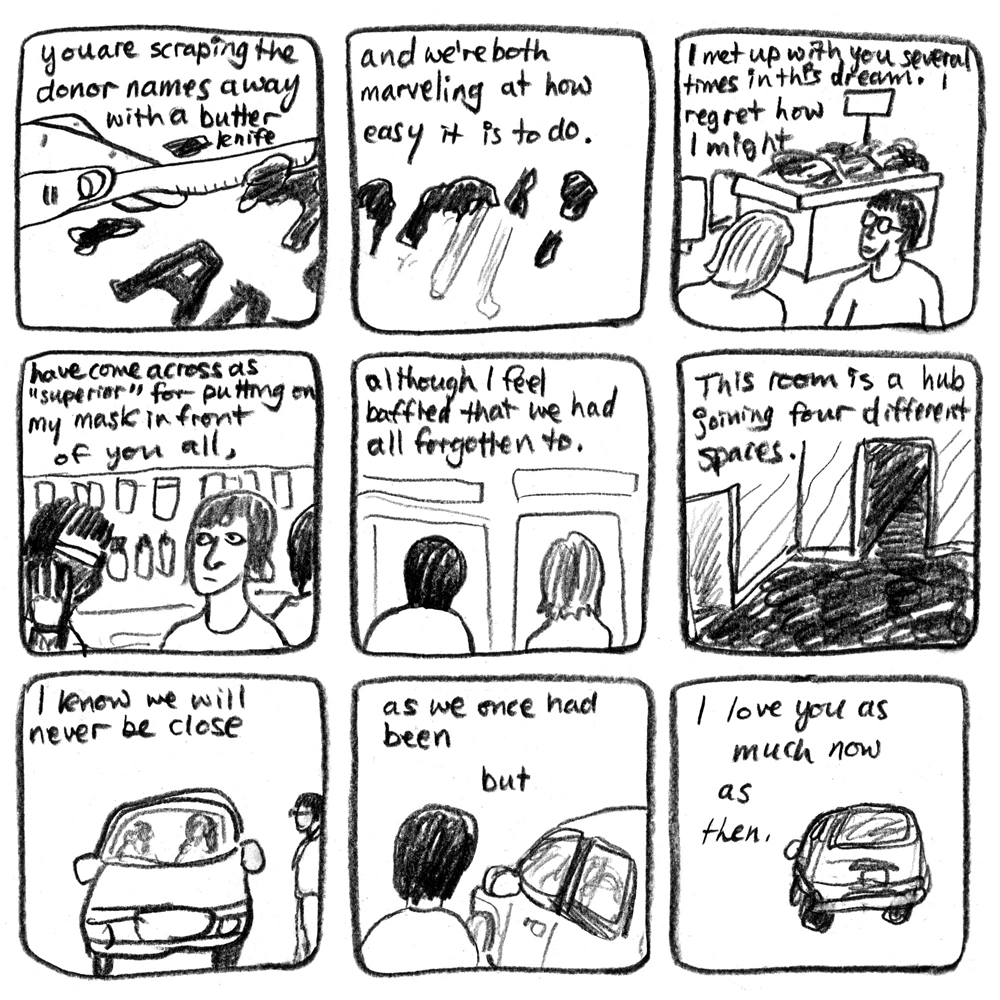 Coffee Stations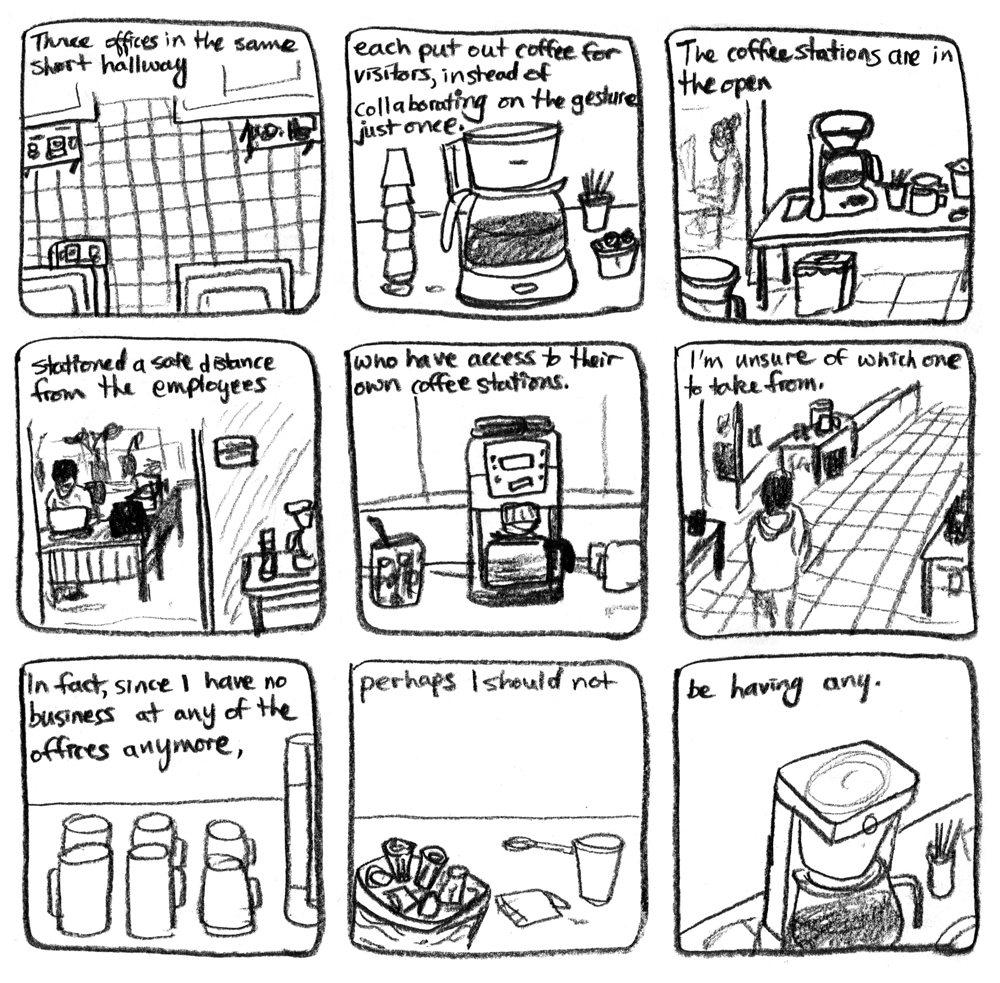 Casette Tapes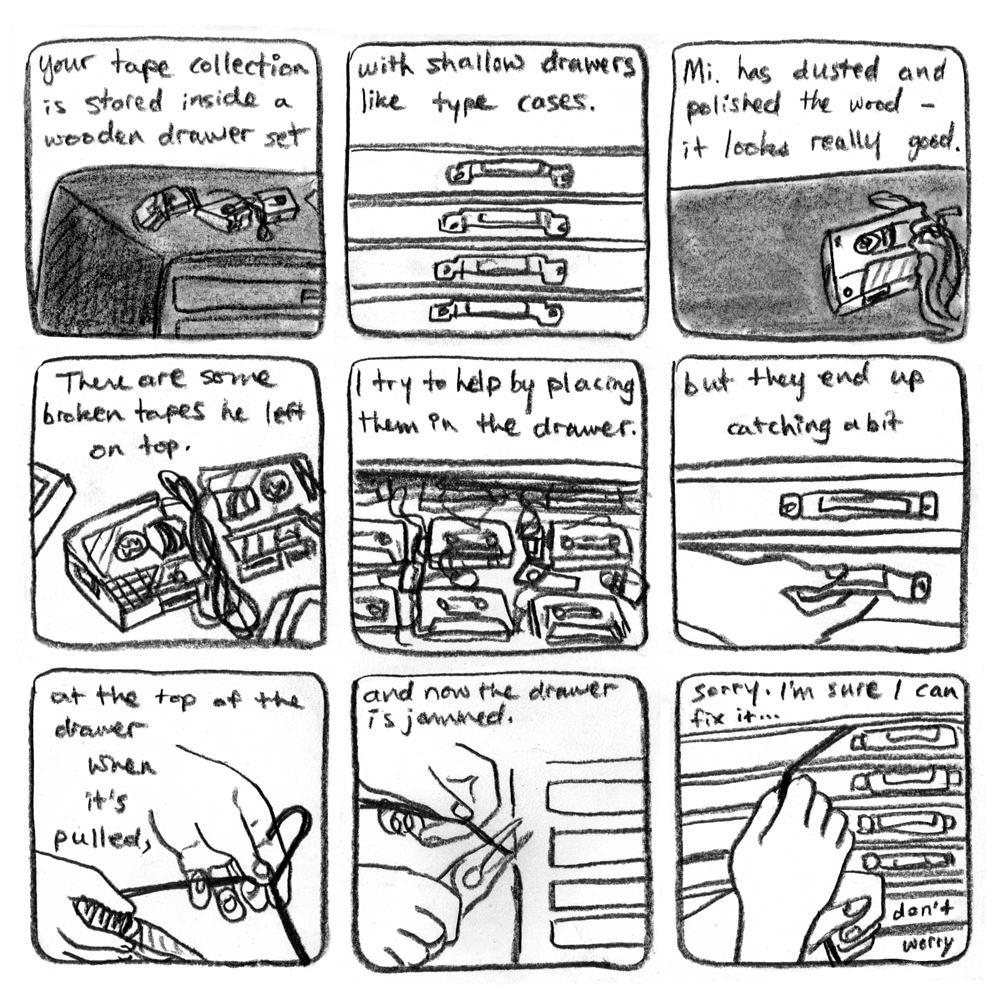 Bus tour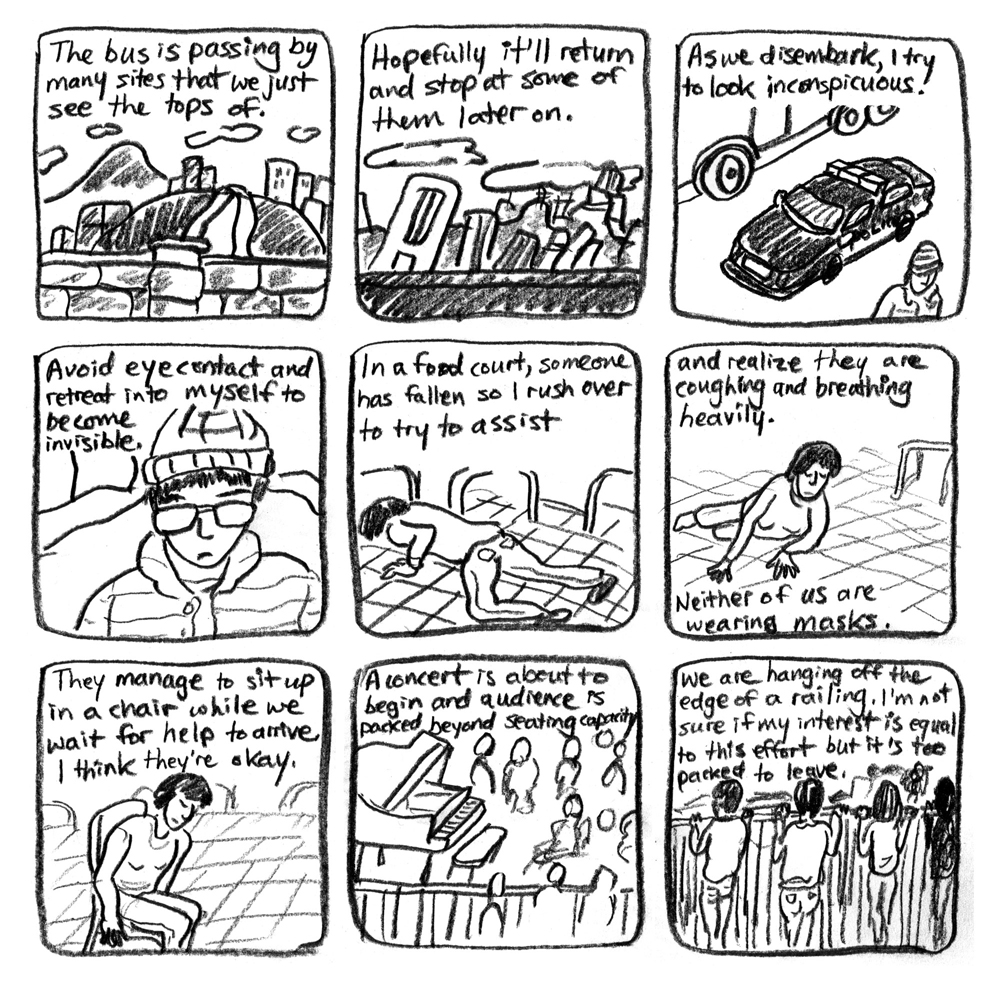 Campus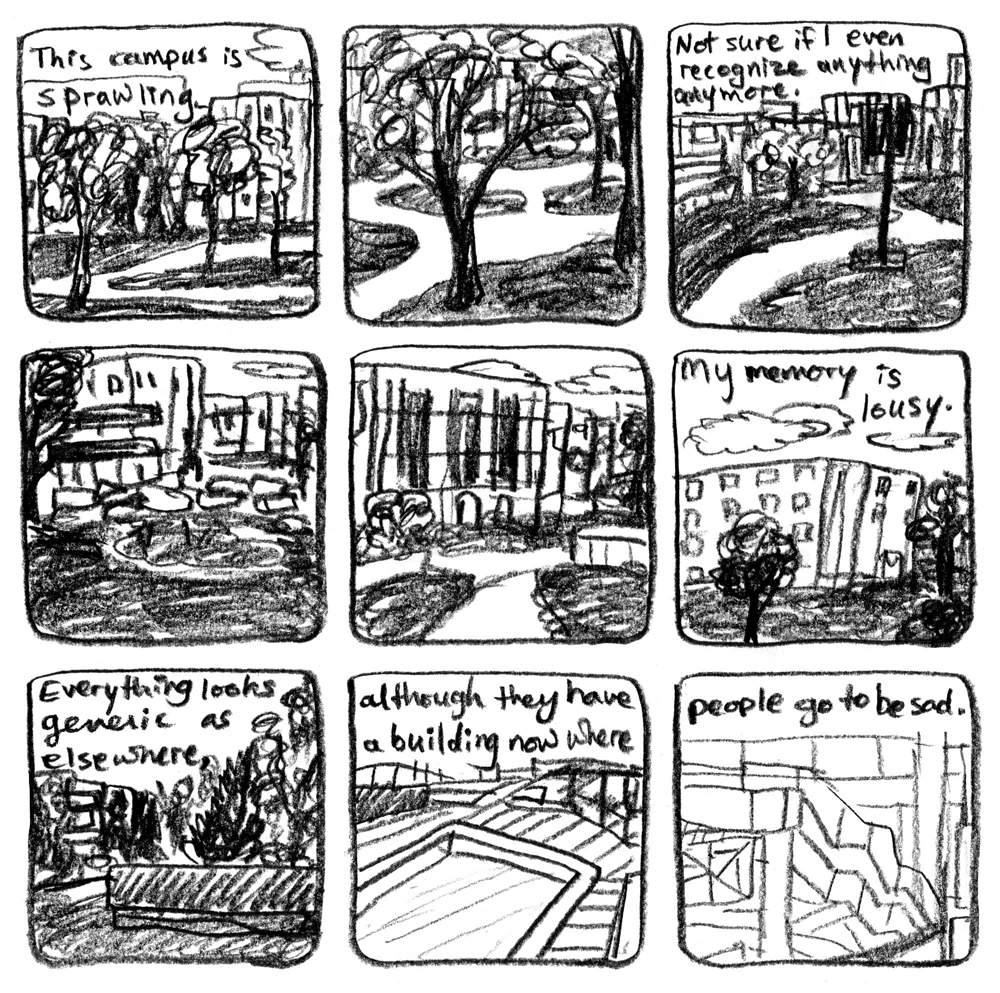 Antlanta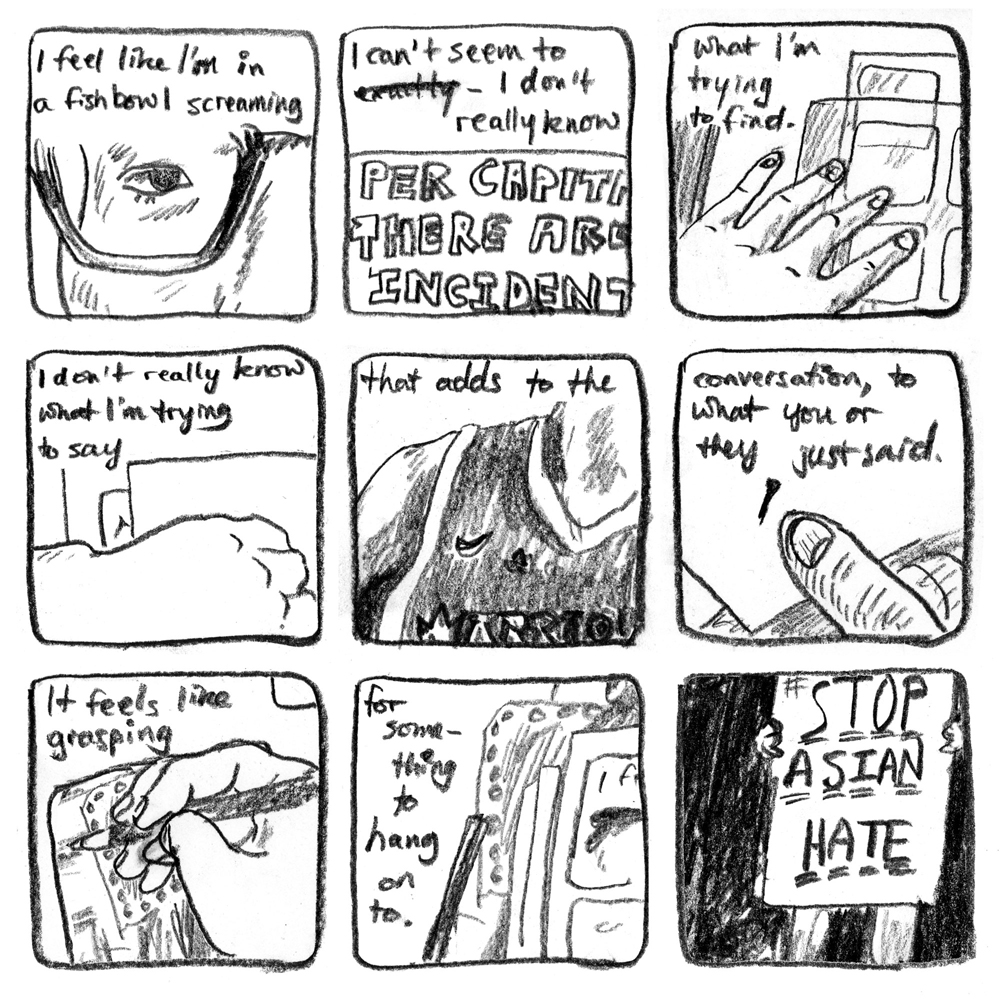 What are you looking at?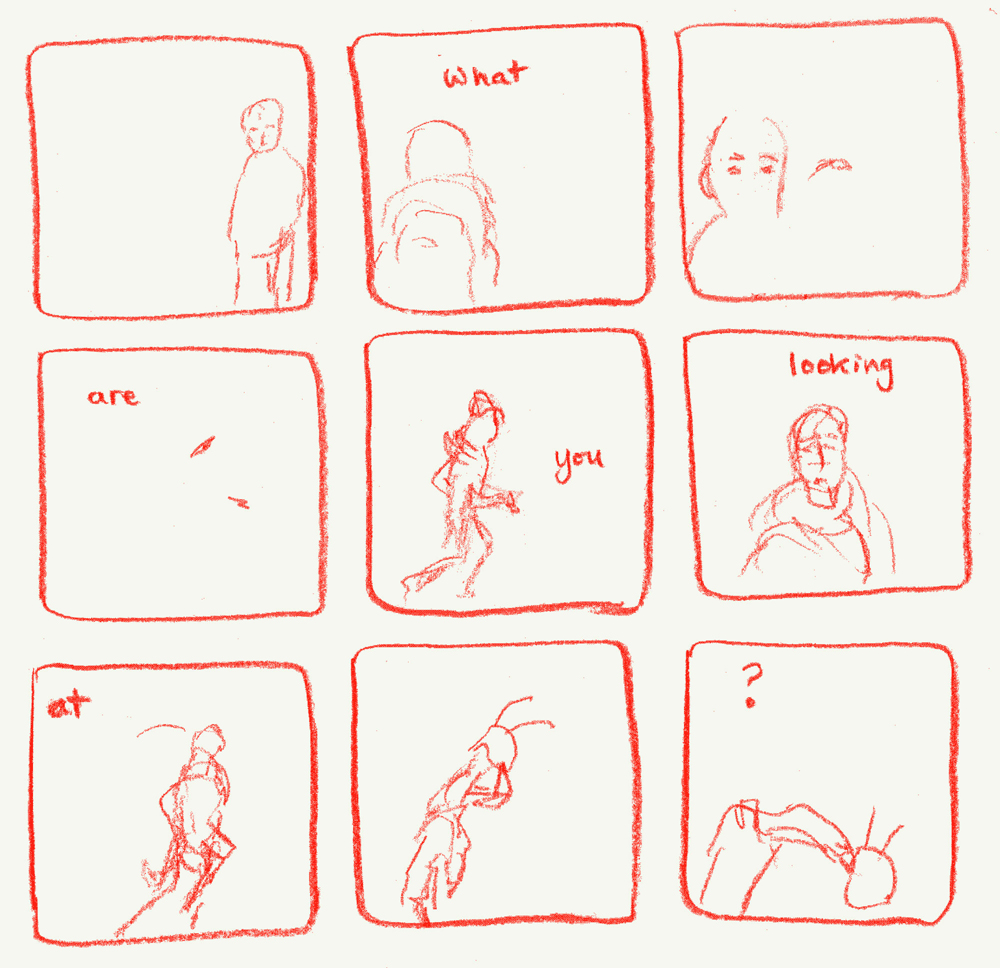 Flights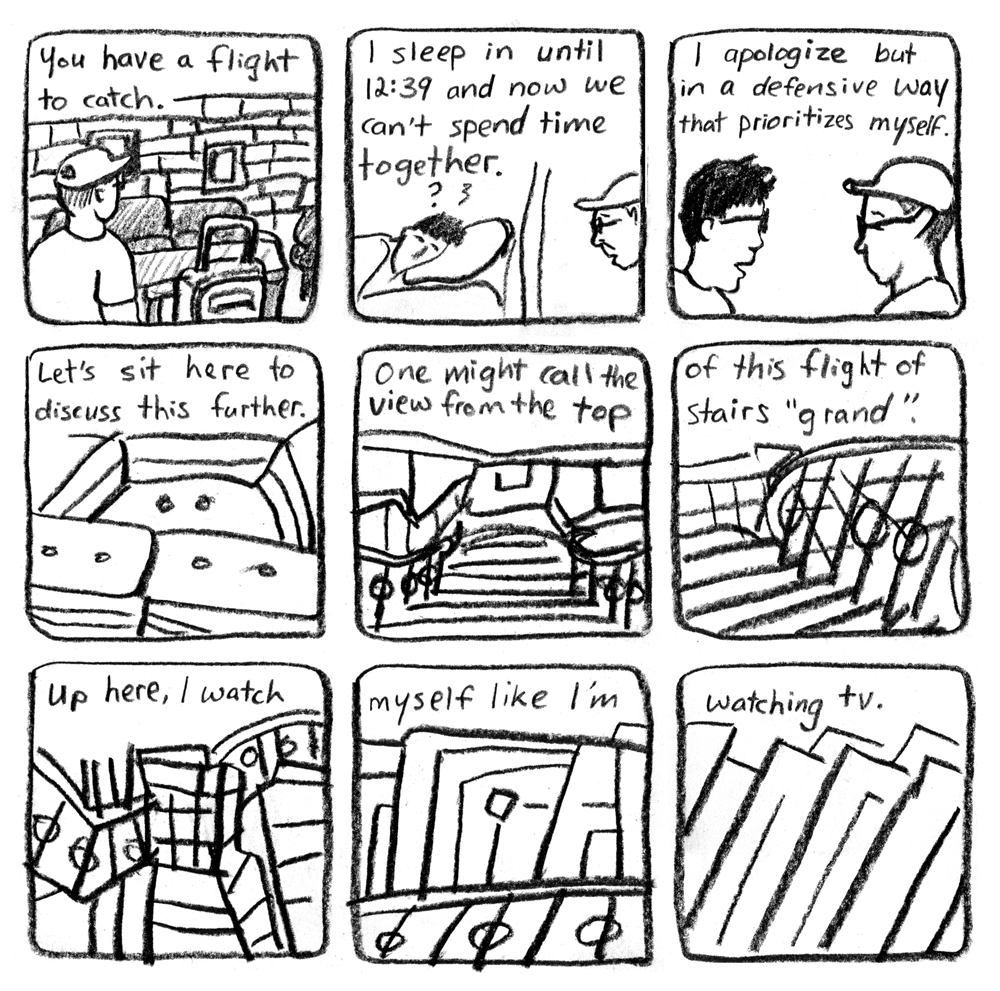 Wolf Masks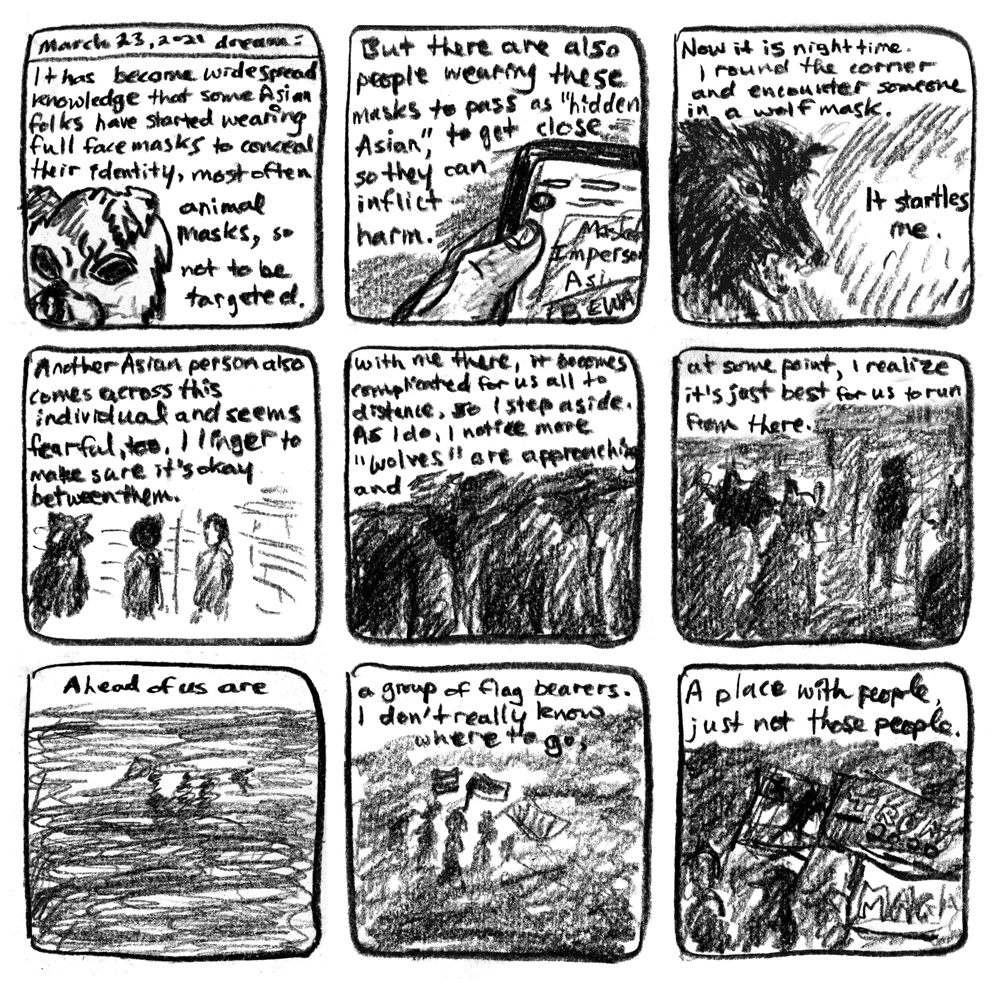 Zinester Funeral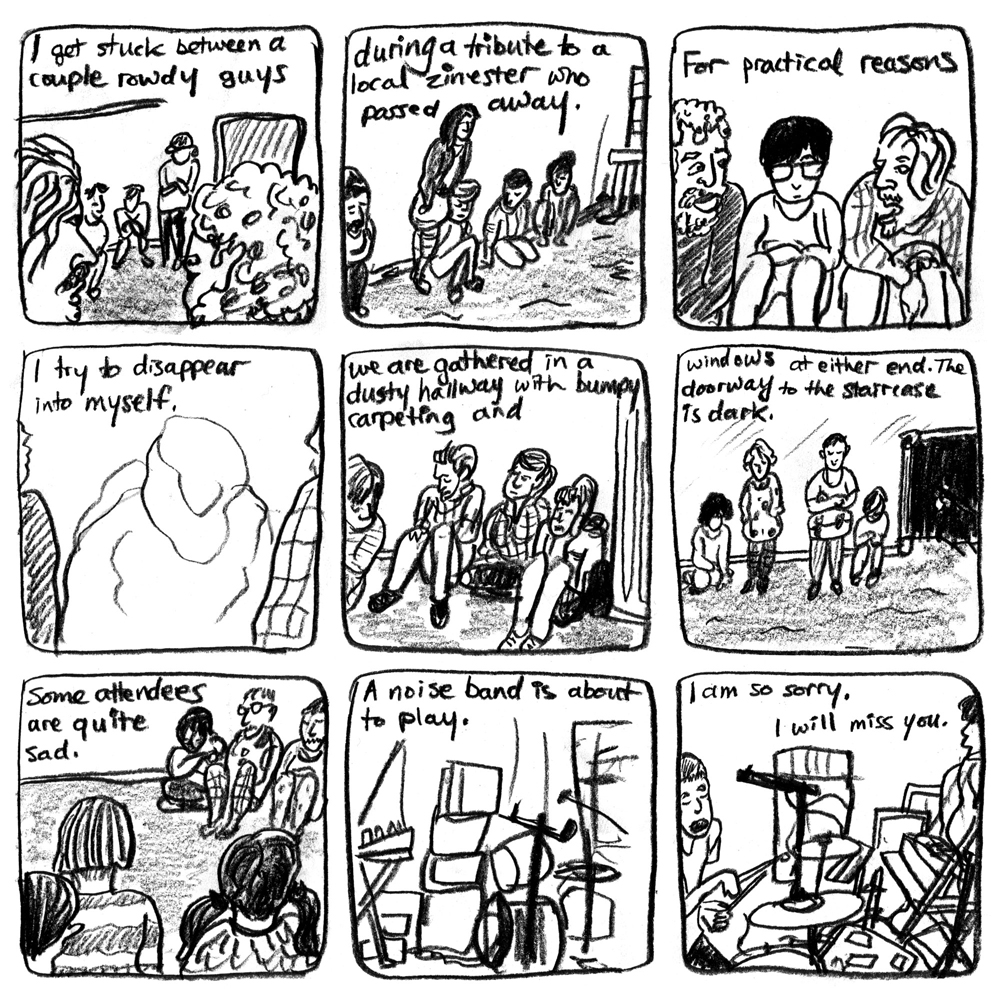 Computer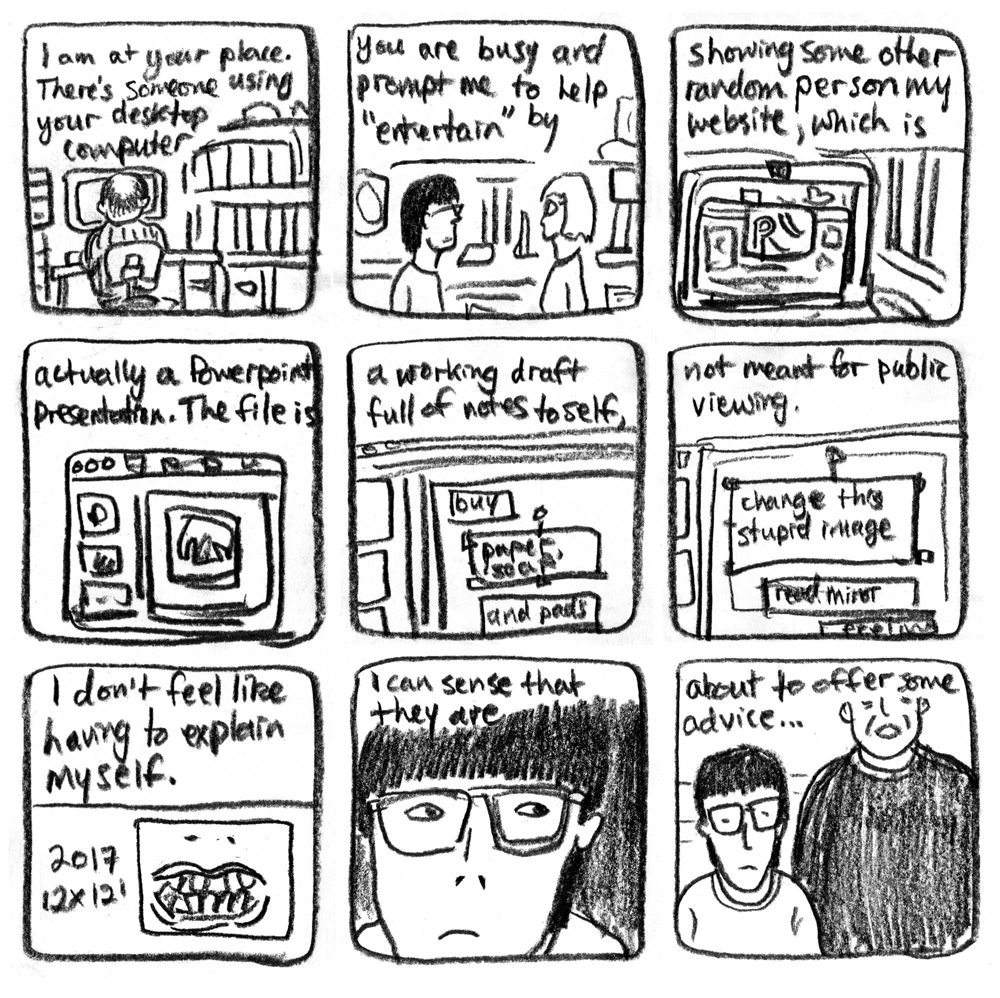 Plastic Bag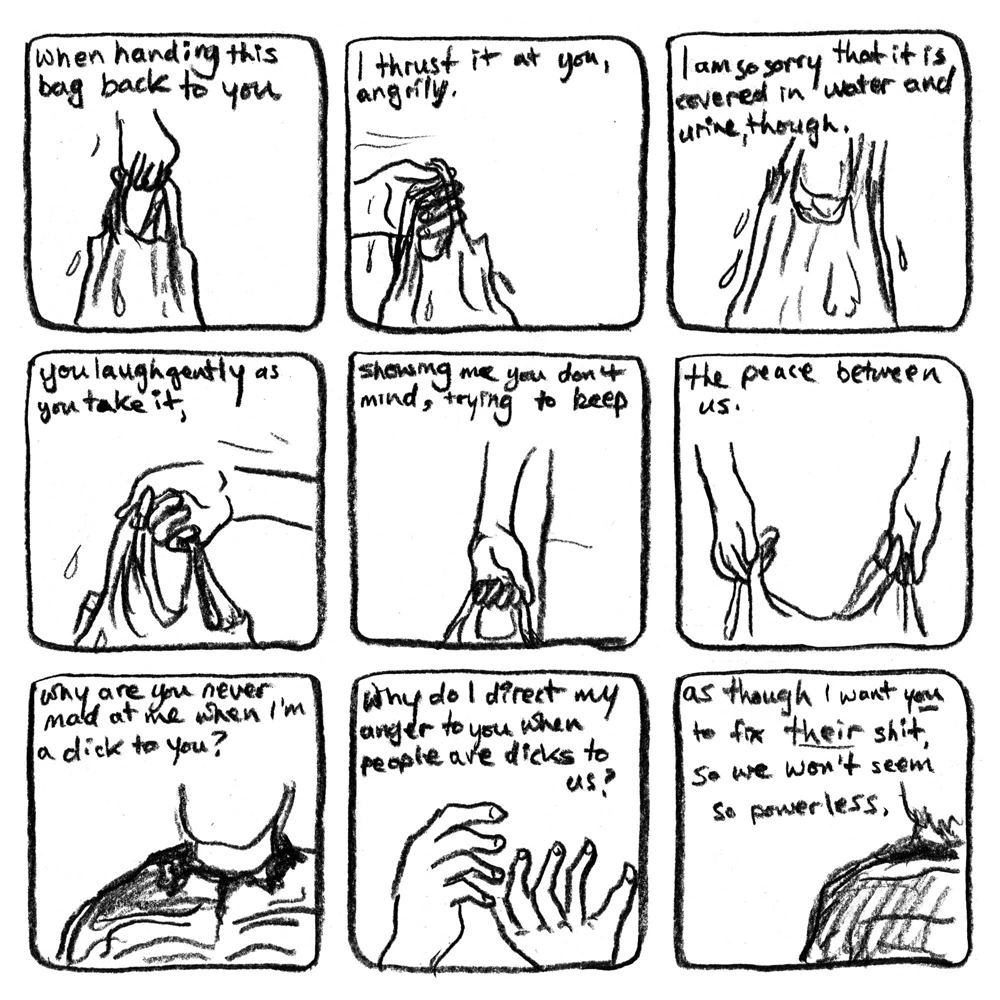 Roommate Situation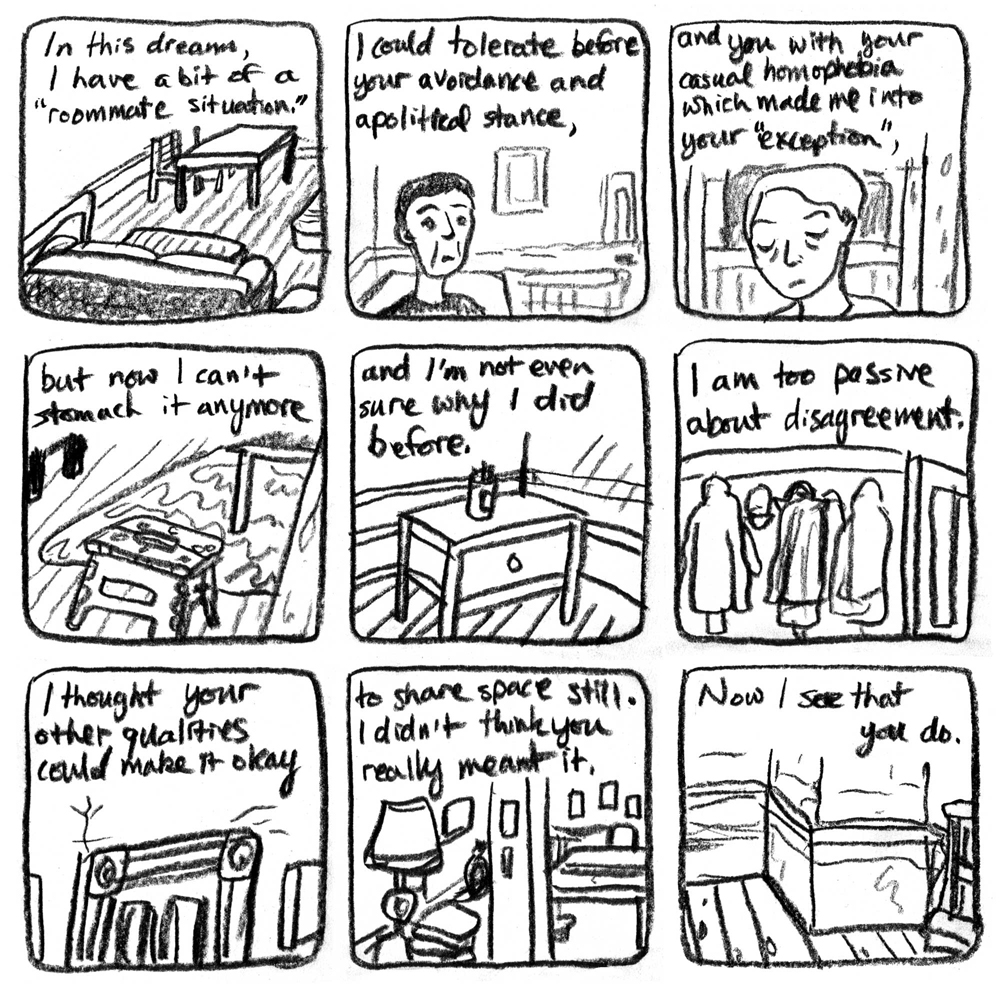 Photoshop Dream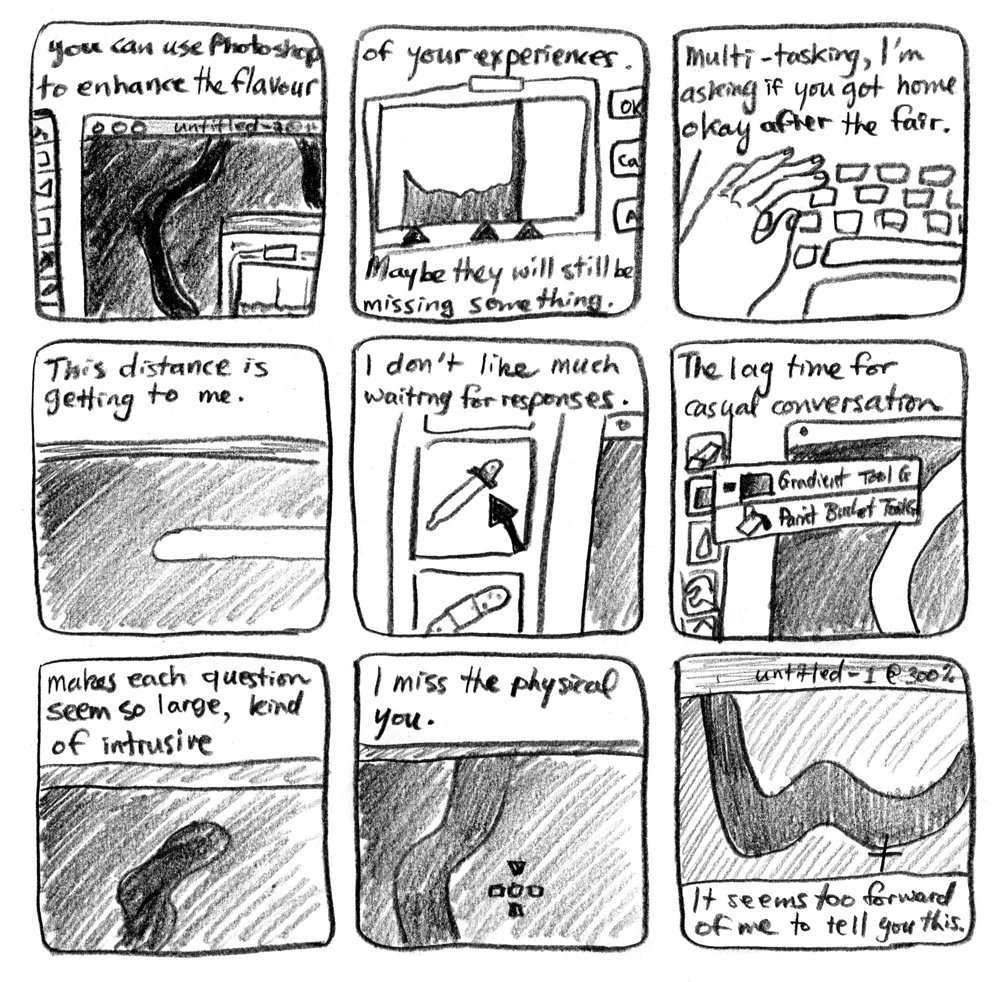 Jogging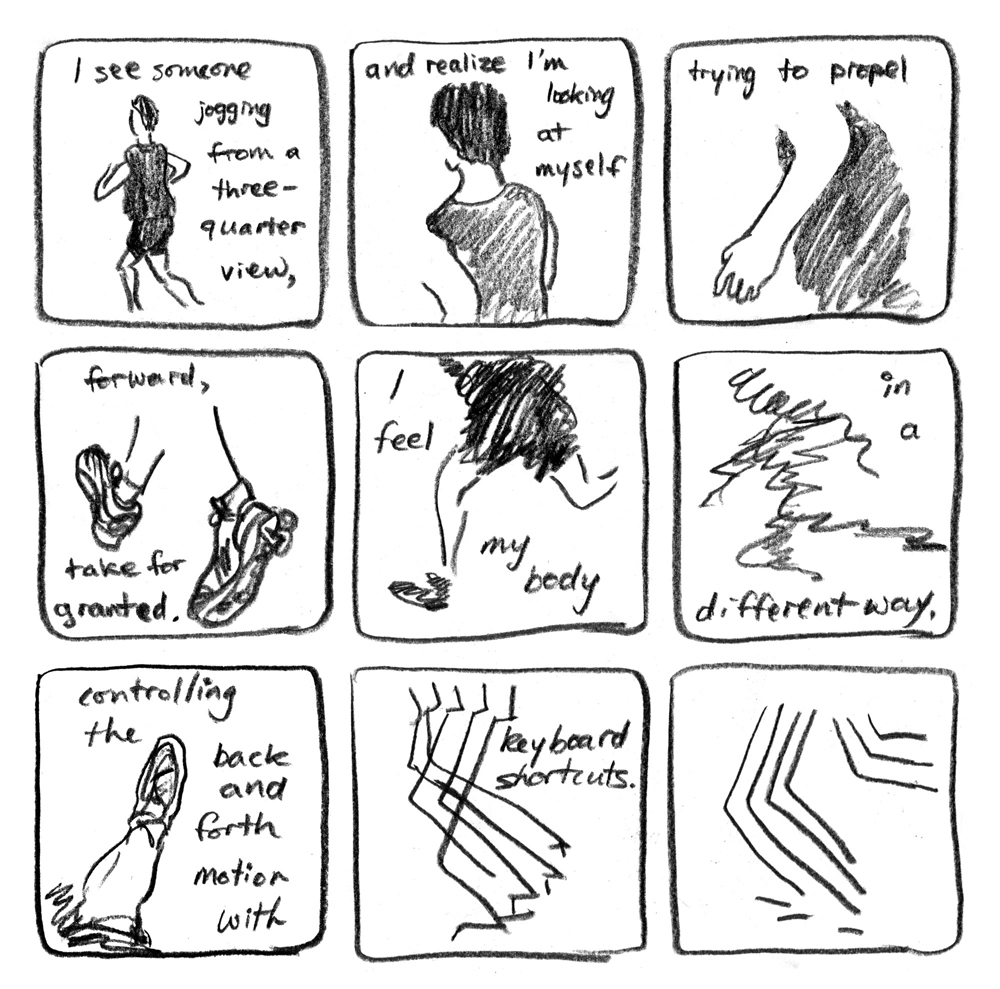 Someone Else's Asian Dad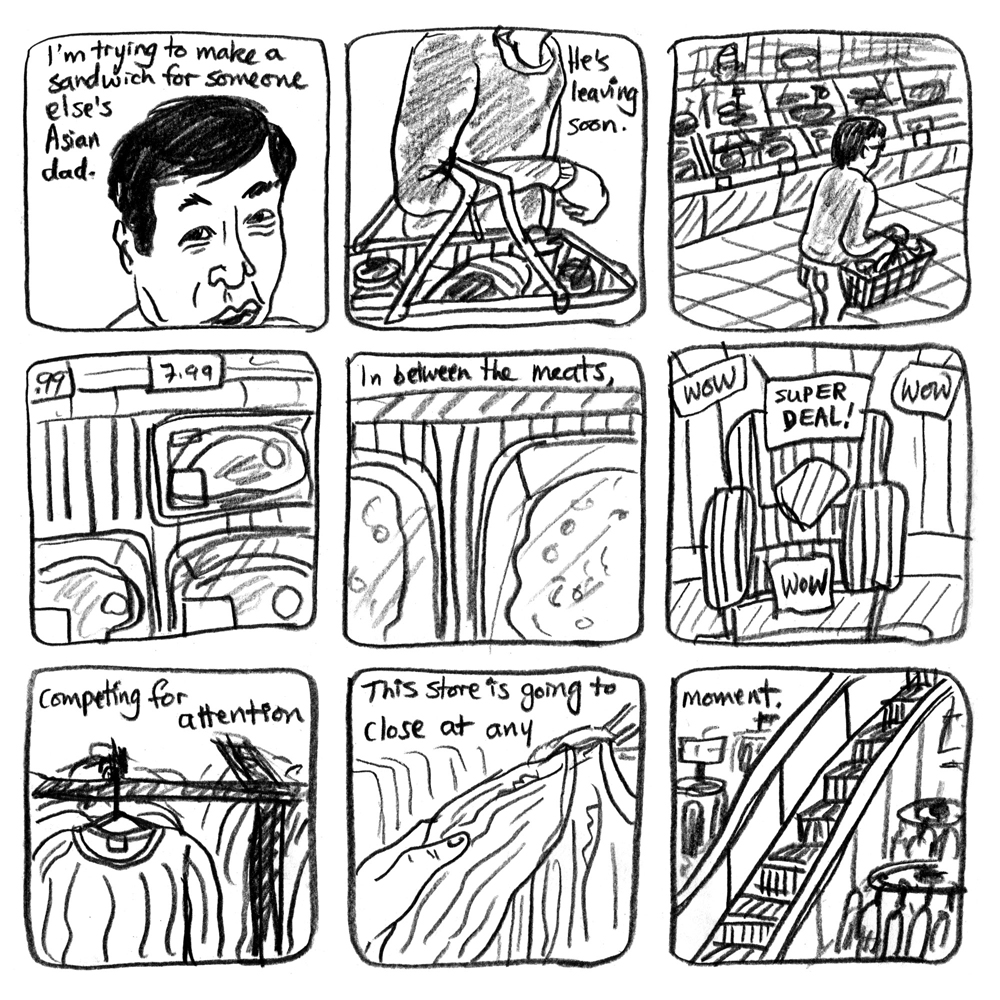 Charlie and the Great Glass Elevator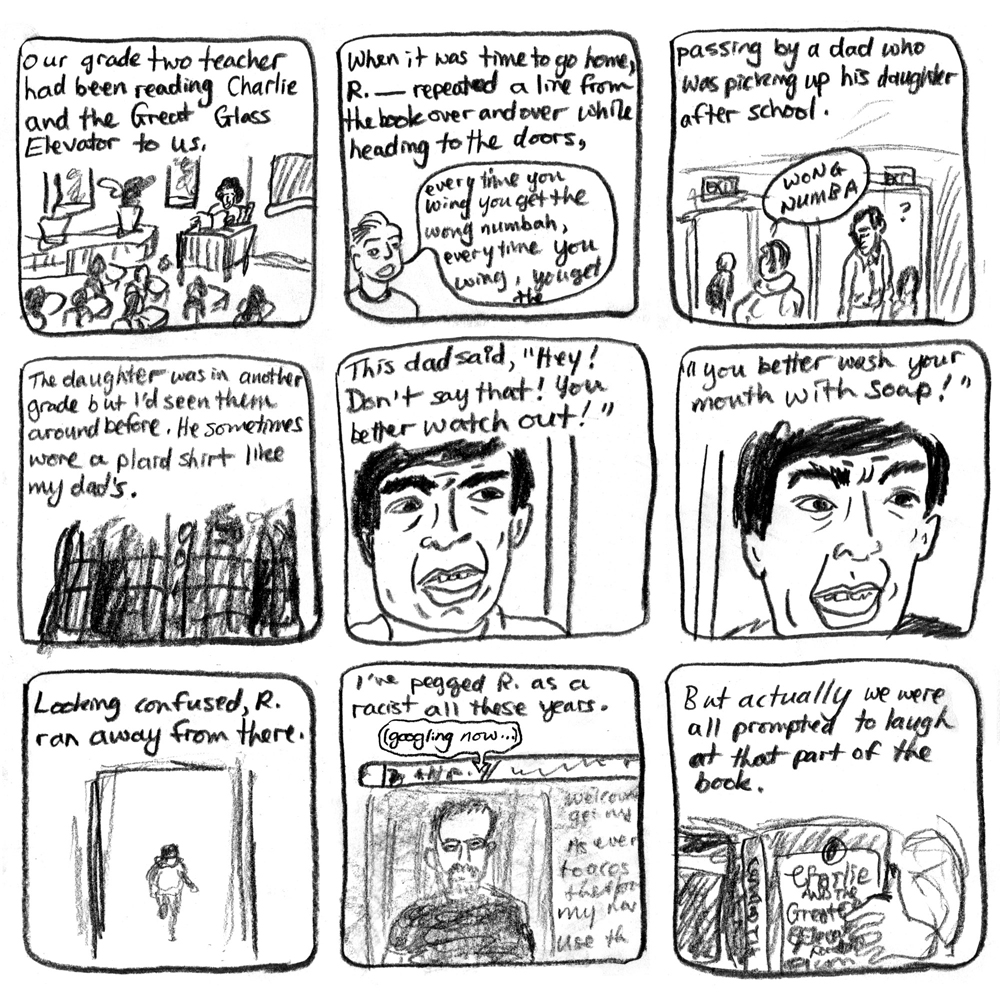 Return to Work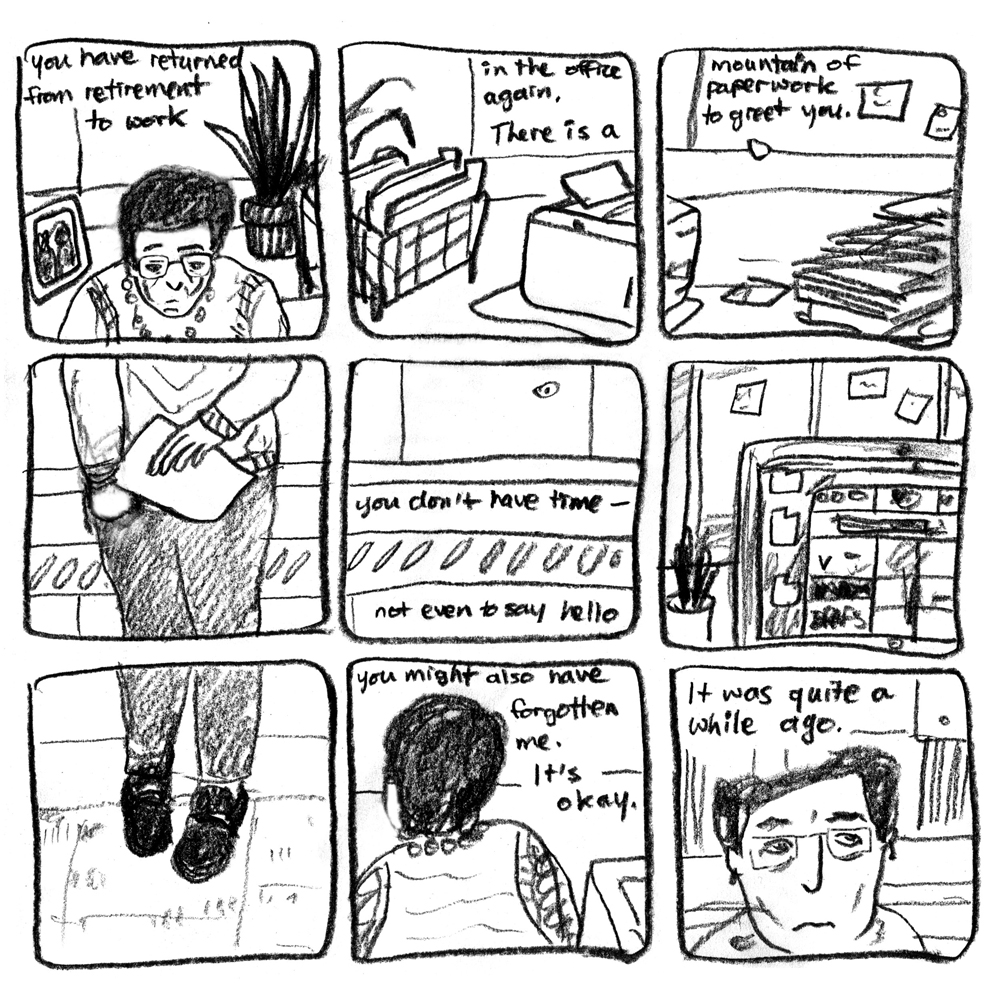 Beer Garden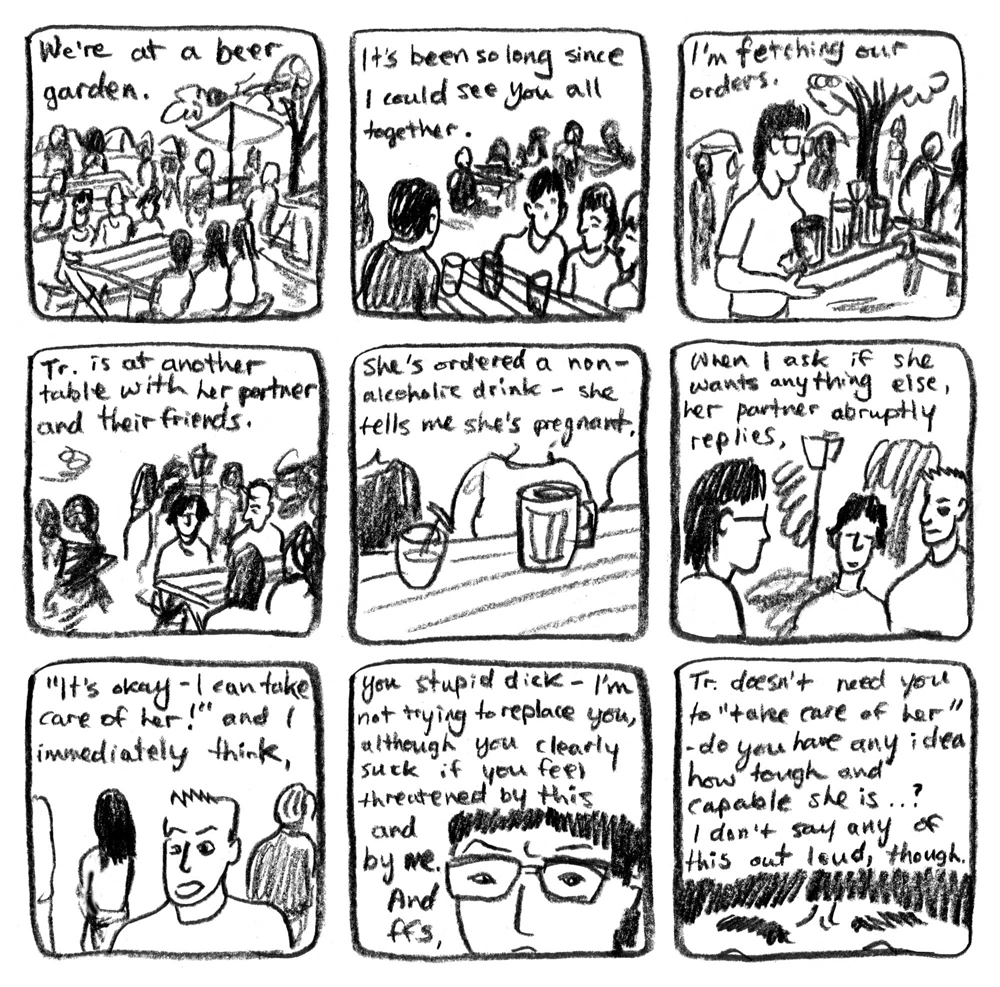 Shie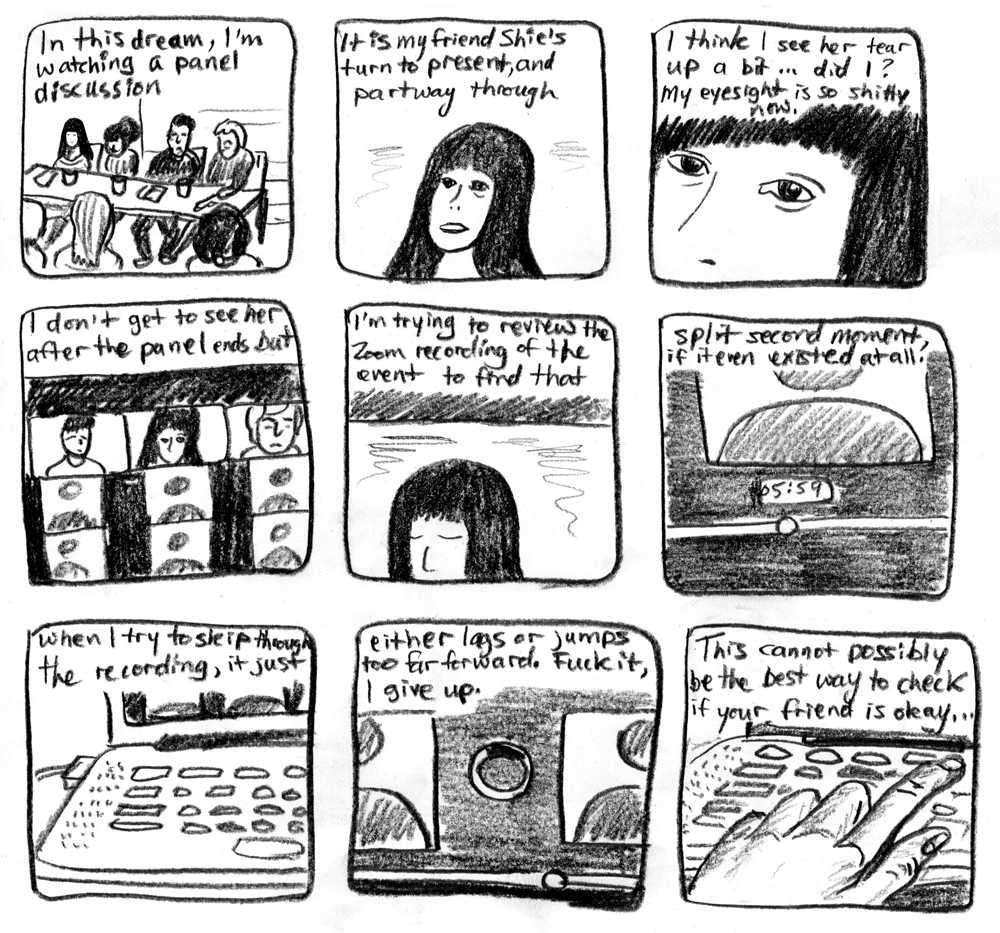 Leaving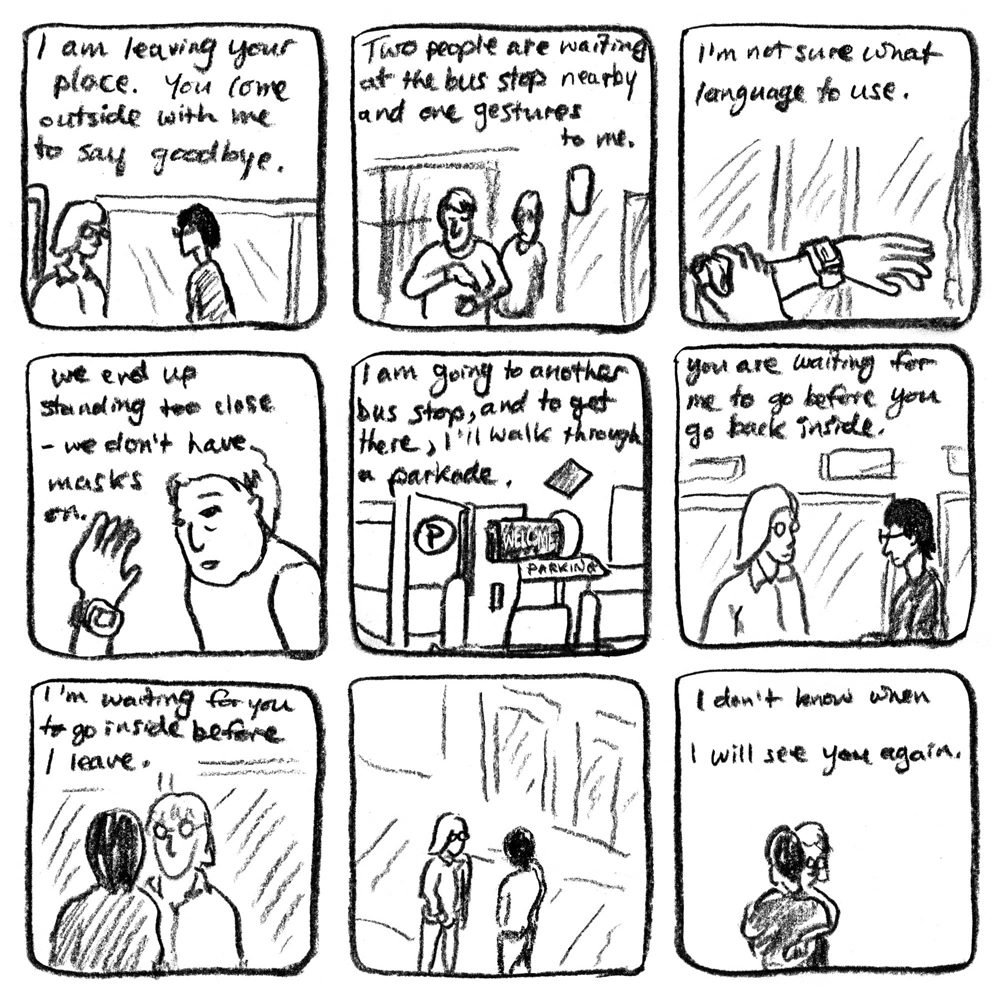 Lawn Chair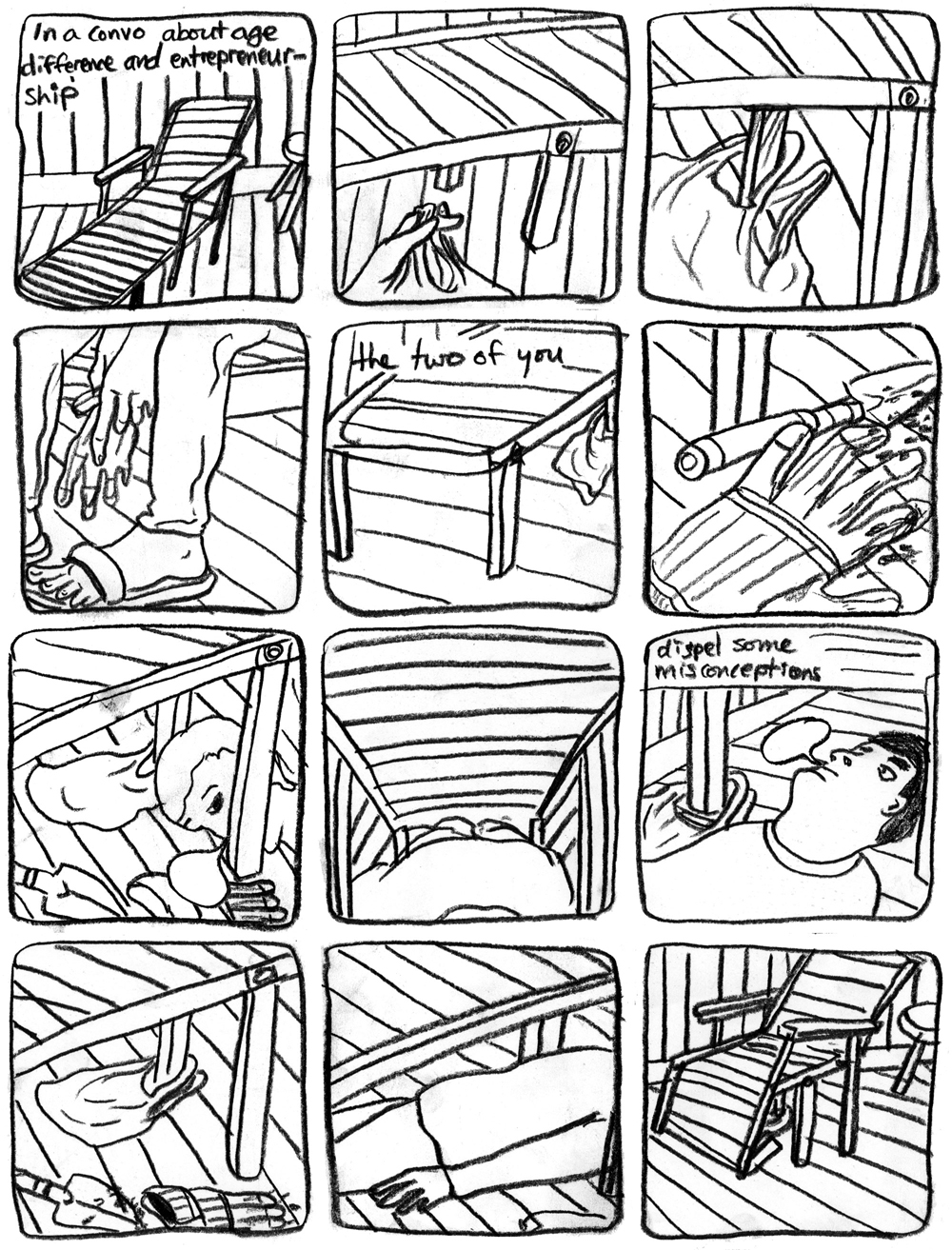 Zine Fair
In Person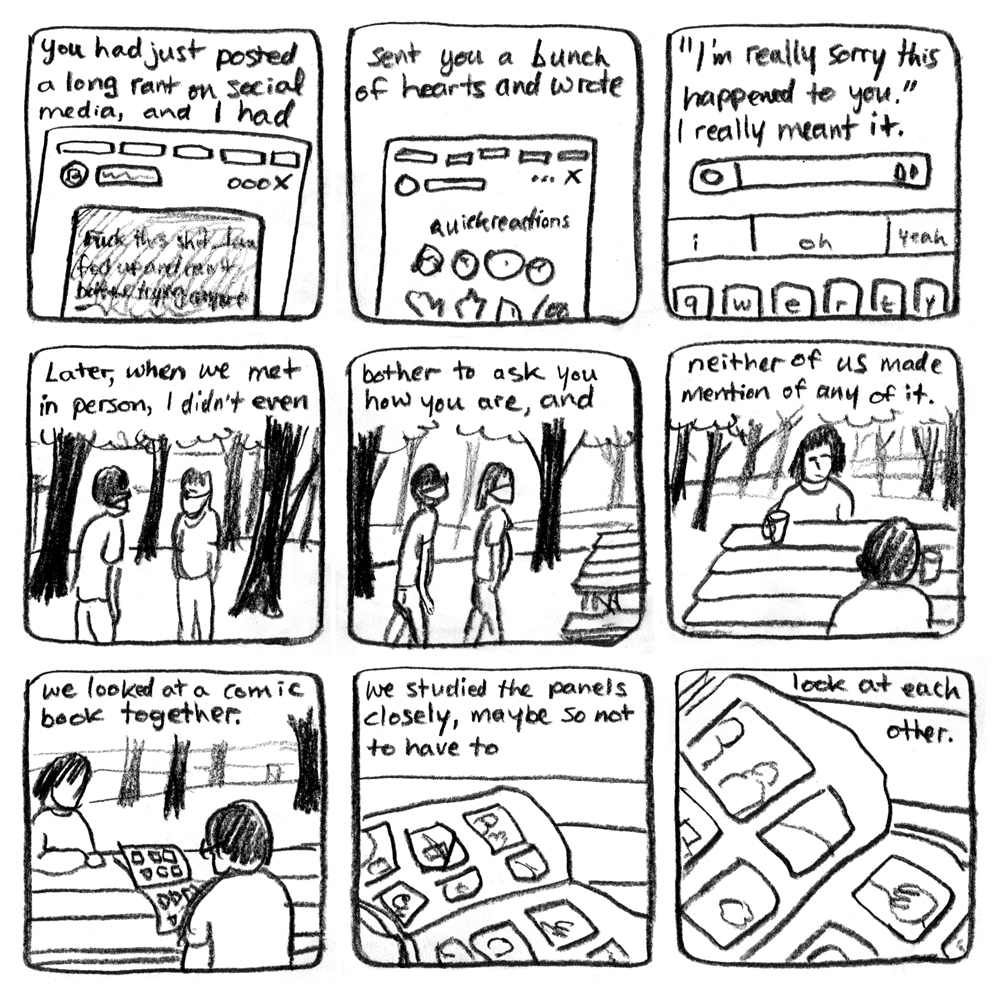 Calgary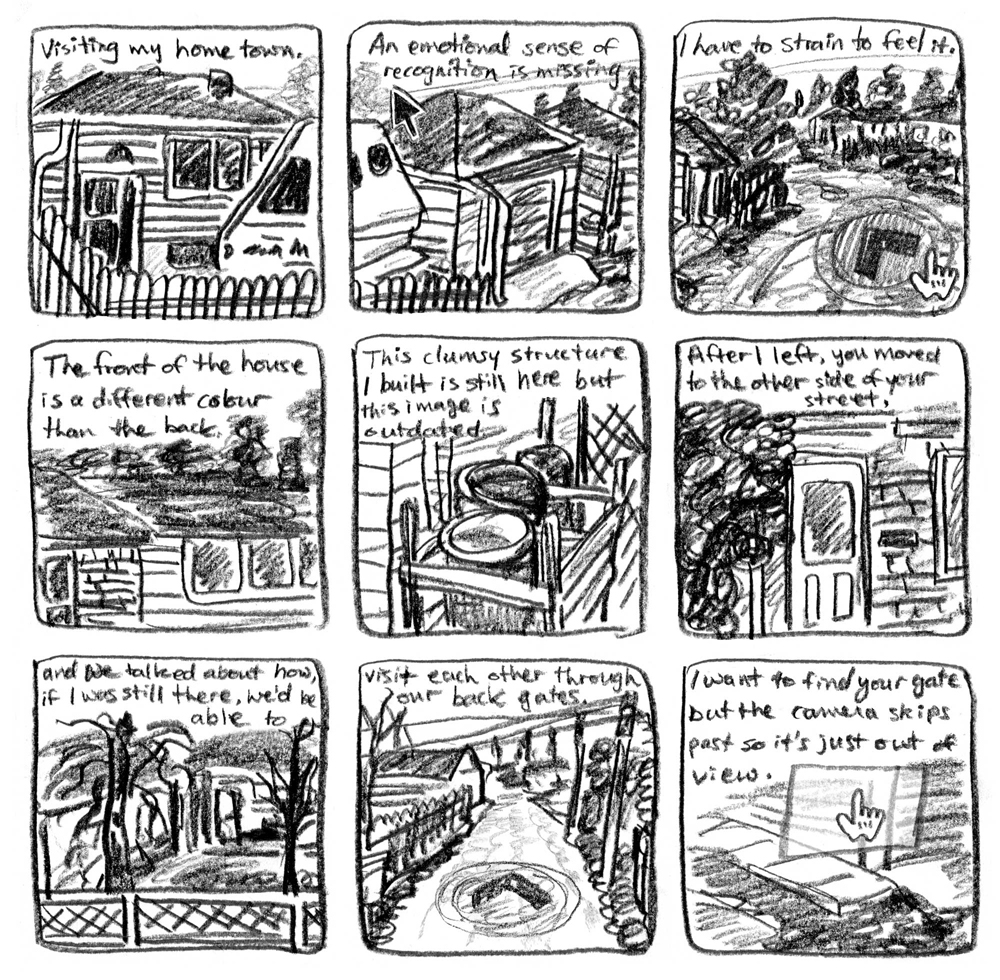 Gentlemen's Bar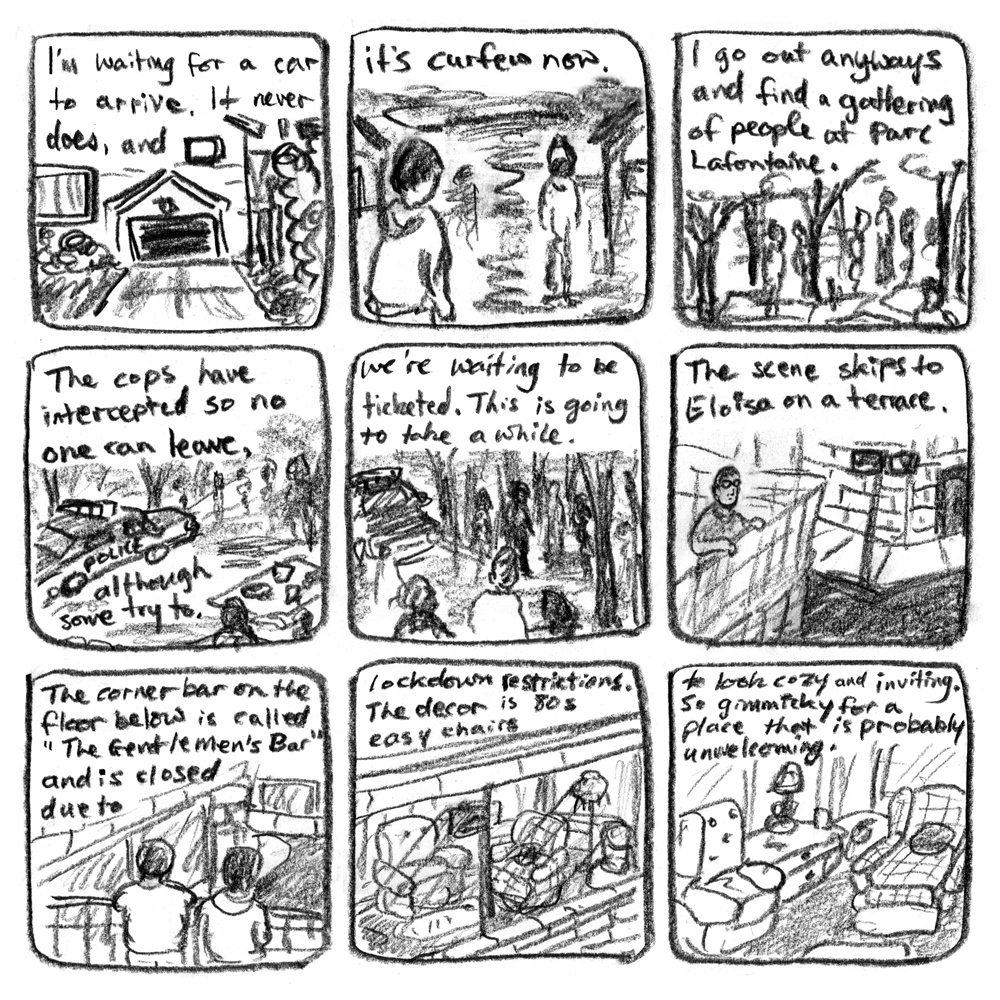 Short Walk