"Replay: A Memory Game"
On December 7, 2009, I was involved in a traffic accident while cycling to work. "Replay: A Memory Game" is a first-person flash game based on this accident. Inspired by room-escape point-and-click games, the player can navigate through the various scenes to examine objects and environments that are based on my memory of the period of time shortly after my accident, including time in the hospital and at home during my recovery.
The objects and scenes in "Replay" are intentionally open-ended and unremarkable. The objects, reoriented from their usual everyday function, become mementos or strange tokens that trigger vivid imagery, fragments of narrative and, possibly, a sense of comfort or foreboding. I hope that the player will contemplate these objects and create their own narrative connections, building on mine through a shared first-person point of view.
In making "Replay: A Memory Game", I was not necessarily trying to recreate my personal story in a visually or factually-accurate way. I was more interested in trying to use this accident story as a starting point to construct fictional environments that would communicate, in some way, the experience of oddness, banality, listlessness and idleness that could, maybe, induce anxiety and its release in a way that feels somewhat familiar to my accident and recovery experience.
The images for "Replay" were created using the 3D modeling software Blender and Photoshop. The interactive elements were created with Flash. "Replay: A Memory Game" was funded by the Canada Council for the Arts Media Arts Research and Creation program in 2010 and launched in November 2014 at the "Zero Future" HTMlles Festival in Montreal. "Replay: A Memory Game" can be exhibited as website or in installation format (see images below).
Visit the site: replaymemorygame.ca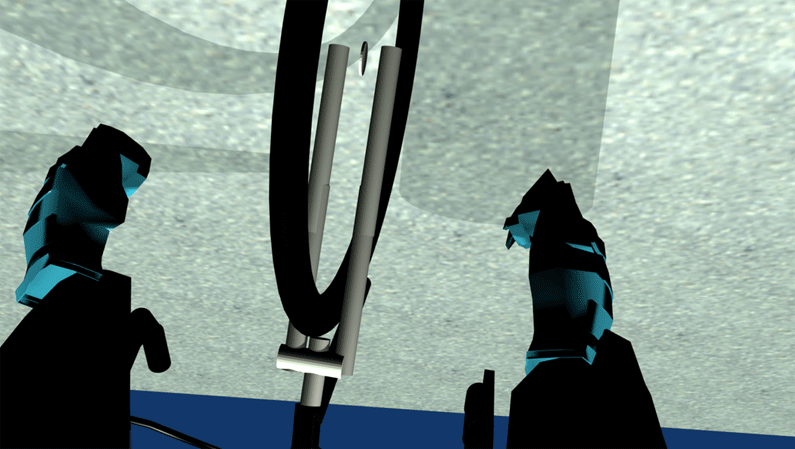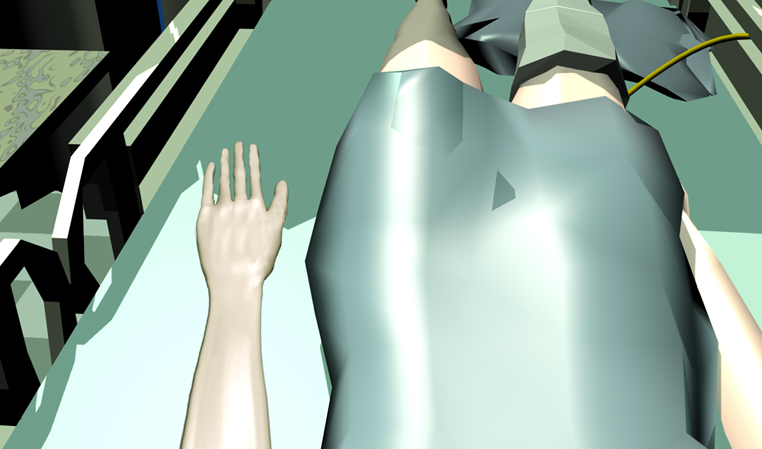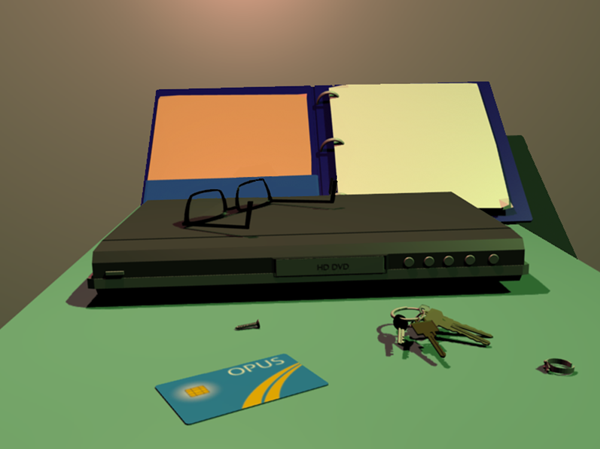 3D digital drawing; interactive, web-based story / game.
"Replay: A Memory Game" installation exhibited at Groupe Intervention Vidéo, Montreal, during the HTMlles Festival, November 2014.