"Social Smoke"
"Social Smoke" was created based on the premise that, from the point of view of a non-smoker introvert, the smokers' balcony at a party often seems to be the site of the liveliest or most tender and revealing conversations. The stories within this box are recollections of my own infiltrations (or lack of infiltrations) of the smoker's area among friends and brief acquaintances.
"Social Smoke", 2017. Digital inkjet print on paper, foil paper. Accordion book, slip-band, colophon, and foil paper within a cigarette box format. Size of accordion book: 2.25 x 3.5 x 0.5" (when closed); 38.25 x 3.5" (when stretched completely open). Size of box: 3.75 x 2.5 x 0.75".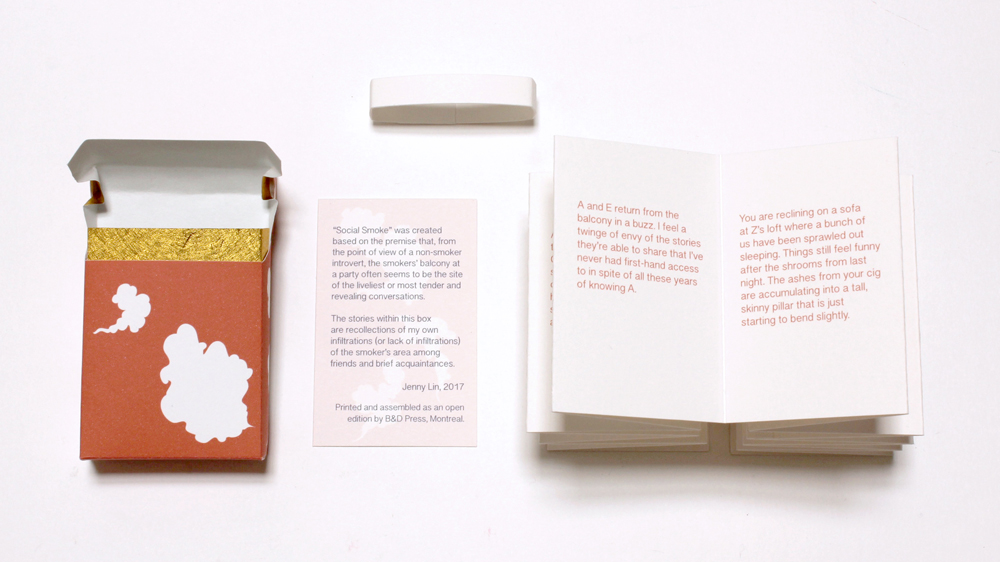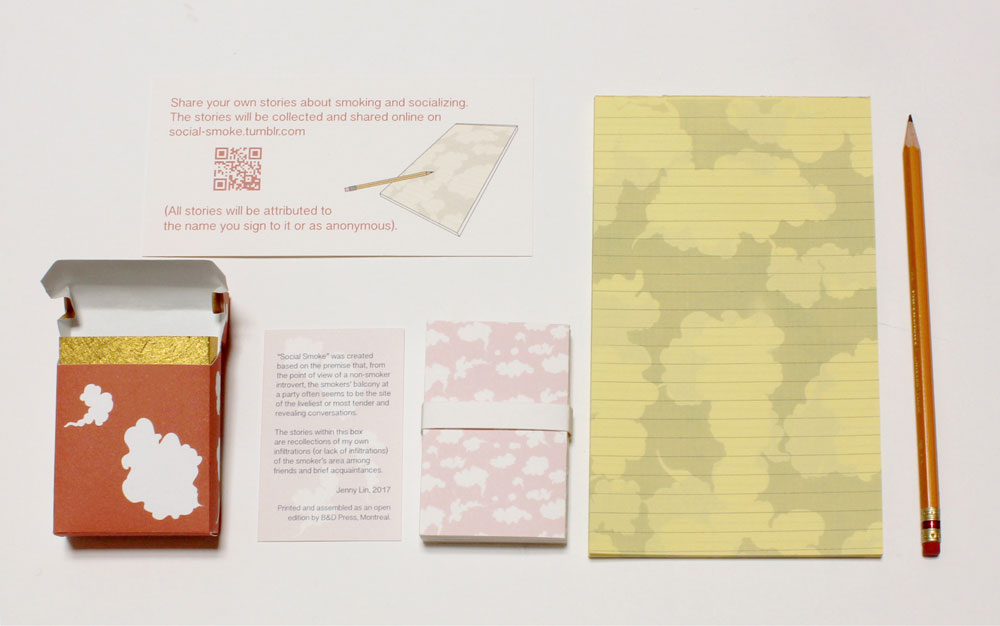 I started this project in 2011 and abandoned it until 2017. The initial format was a cigarette box format that contained paper tubes made to look like cigarettes. Each tube contained a small, rolled piece of paper with a text-based anecdote printed on it. I had planned to collect stories from friends about smoking and socializing. I abandoned this format because the rolling and unrolling seemed so user unfriendly (as even I found it difficult to roll the paper tight enough to put the stories back after reading them). I opted for an accordion book format, instead, in 2017 in order to complete the work for an exhibition, "superyoung", curated by Zoë Chan at the Kamloops Art Gallery. In the completed form, gallery visitors are invited to write their own smoking and socializing stories on pads of paper that would be scanned and displayed on a tumblr site at the end of the exhibition.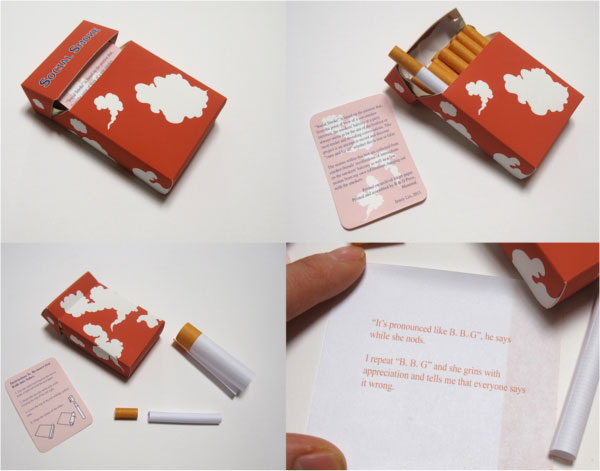 Image: "Social Smoke" maquette, 2011.